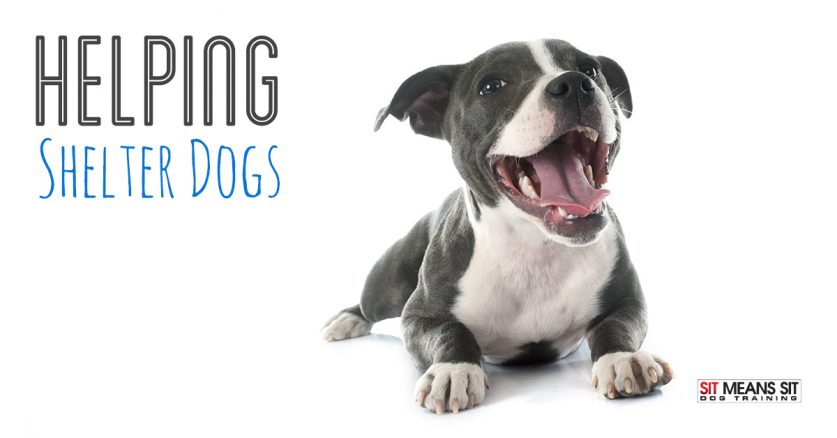 5 Things You Can Do To Help Shelter Dogs
Posted Mar 16, 2018 in Dog Care
With spring rolling around, you're probably excited to start getting outside with your dog. The warm weather and change of season gets most dog owners excited about heading to dog parks or setting up play dates with other pups. While you provide your dog with so much love, attention, and entertainment, some dogs aren't as fortunate. There are approximately 3.3 million dogs in animal shelters in the U.S. You may think there is nothing you can do to help besides adoption. Even if you're not in the place to be adding more dogs to your home, there are plenty of other things you can do to help. Here are a few ways to give back!
Donate Supplies
Research the local animal shelters near you. Either call or visit in person to see what they need at their specific shelter. Some places need leashes and collars, while others need towels and toys. Anything like dog beds, flea medication, harnesses, food, and more may be things they need. Whether you want to donate old stuff of your own or buy a few things, every little bit helps.
Donate Money
If you have the means and would like to donate cash, go for it! There is also a program that Amazon has called Amazon Smile. Just head to the site smile.amazon.com. Choose an animal shelter or other animal related charity that you are passionate about. Then every purchase you make on Amazon will donate a certain percentage to that charity! It is an easy way to help without even having to think about it! Just be sure to check you are at smile.amazon and not just amazon.com.
Foster a Dog
Maybe you're not ready to full on adopt another pup. But you may have the space to foster one briefly! If you have the time and money to have another pup at home, consider doing it. This give the shelter dogs socialization and training, which helps them with getting adopted later in life. Fostering also just gives them a generally better experience than the shelter for a few weeks. Some shelters also have sponsorship programs as well.
Bake or Buy Some Treats
Another way you can help is to give some special dog treats to the shelter. You can try a homemade recipe or go to a dog bakery. You can also grab something for the shelter workers while you're at it. If you're looking for another avenue to donate, you can also donate dog food and treats to a homeless shelter that accommodates pets. Often homeless folks do not have enough to feed their pets, so any bit will help those dogs.
It can be hard to feel like you're making a difference when you do small things. But all these little bits add up and truly impact the lives of shelter dogs.