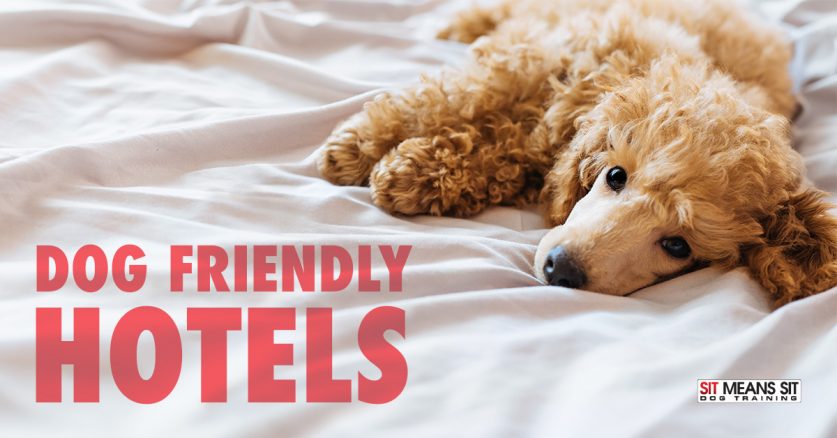 Dog Friendly Hotels in College Station
Posted Jan 31, 2018 in College Station
It is always a fun and happy experience to be able to bring your pup on a vacation with you. Traveling and spending time in a new place with your dog brings you together and also is a great time! However, sometimes it isn't easy finding a place to stay with your furry friends. Some places may charge hefty fess, not allow dogs altogether, or just be generally unaccommodating to dogs. Luckily, there are many hotels that welcome dogs and love them, just like you! Here are a few hotels in College Station that will make your dog feel right at home.
Howard Johnson Express College Station
Address: 607 Texas Ave, College Station, TX
If you're looking for an affordable place to stay with your dog, Howard Johnson Express is the place for you. Not only is this place in close proximity to all the area attractions and Texas A&M University, but it also has a lot to offer itself. They have free breakfast and a restaurant, but also an outdoor swimming pool, coffeemakers, refrigerators, microwaves, cable TVs, and free high-speed Internet in some rooms. No matter what you're in town for, it has easy access to big event centers and neighboring cities. Two pets of any size are welcome for only $20 a night, but the hotel is also very accommodating and welcoming of pups.  Room rates are around $75-$95 a night.
Hilton College Station & Conference Center
Address: 801 University Dr E, College Station, TX
This hotel has a variety of amazing amenities that make it a great place to stay with your pup! Not only are the rooms luxurious, with many having in-room Jacuzzis, but they also have a great restaurant, the Bell Ranch Steakhouse which serves breakfast and lunch. On top of that, they have the Gallery Bar, where you can enjoy a drink at night, or the Bell Coffee House, where you can grab sandwiches, salads, coffee, and snacks throughout the day. The outdoor pool and complete fitness center are the finishing touches. We guarantee this will be a great hotel no matter where you're visiting in the College Station. This hotel welcomes two dogs for a $50 fee for any size dog and your dog will not be an inconvenience to staff. Room rates are about $100- $130 a night.
Aloft College Station
Address: 1150 University Dr E, College Station, TX
The Aloft Hotel in College Station is another great option for an enjoyable stay with your pup. This hotel is near some great attractions and places, such Thomas Park, Texas A&M University, Benjamin Knox Gallery, Oaks Park, and the airport. The rooms are equipped with refrigerators, flat-screen televisions, complimentary wireless Internet access, and premium TV channels. Be sure to take advantage of the pool, fitness center, restaurant, and bar. The best part? No fee for dogs! The room rates are around $100-$120 per night.
We hope you find the perfect hotel to enjoy your vacation or trip in College Station with your pup! Good luck!