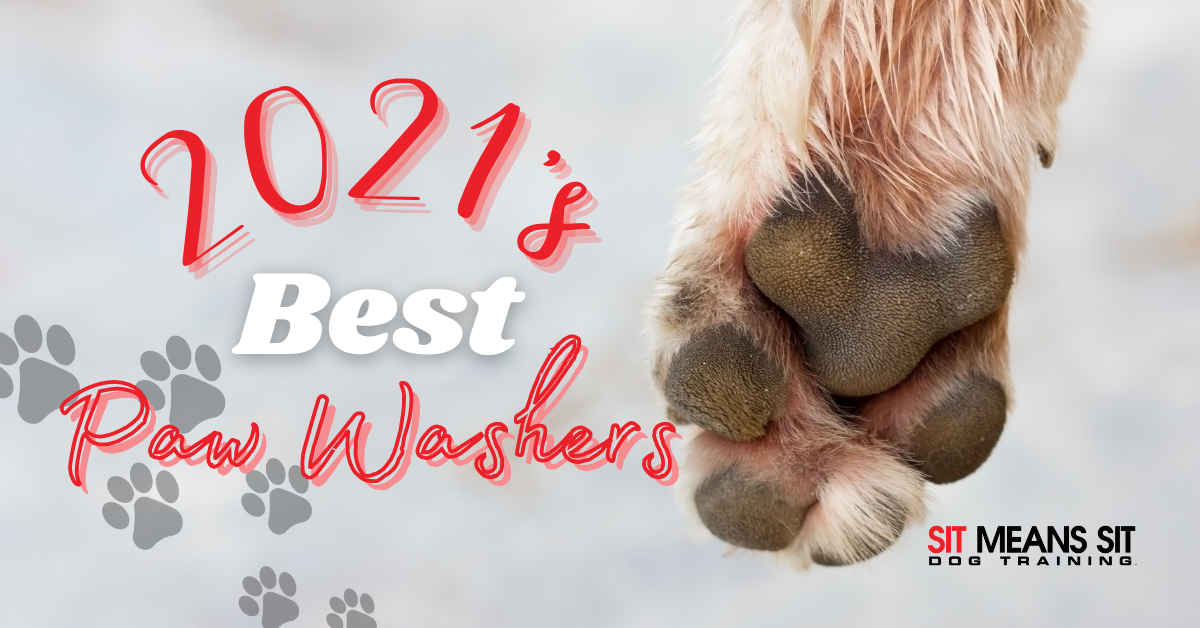 2021's Best Dog Paw Washers
If your dog is an avid mud-puddle jumper or just can't resist a good splash, you've probably dreaded the idea of taking them out because of the muddy mess that follows. But what if there was an easier solution than dragging your pooch to the bathroom that would make muddy paws neater to deal with?
Well, you're in luck! Dog paw cleaners are a great invention to quickly deep clean your dog's paws, making them spotless and mess free. Plus, it helps get rid of any lingering bacteria from the outside.
What To Look For In Paw Washers
Compactness
If you plan on keeping your dog paw wash just in the house, then compatibility may not be much of a factor for you, but if you travel then it will be. Being able to take your paw washer with you will help you easily wash off your pup's paws when away from home.
Cleaning
Most paw washers are made of silicone so the cleaning mechanism is soft on their precious paw pads, but harsh enough to get a good scrub in. Silicone is also easy to clean off when done using and doesn't easily harbor bacteria!
Easy To Use
A paw washer is supposed to make your life easier, so choose a model that will be simple to maneuver with your pup.
Effectiveness In Cleaning
This is arguably the most important feature of a paw washer. You want to make sure the washer will be able to best clean your dog's feet. Watch out for a washer's height, material, and ability to add additional soaps to get the best results for your dog's paw cleanliness.
2021 Paw Washers
This washer comes in a bunch of different sizes for you to choose the best fit for your dog. This washer is fit for at-home use or travel and is available with a lid attachment!
This portable dog cleaner is made of silicone and is available with or without a brush top. The cup cover is also removable to reveal a silicone brush pad for your dog to massage themselves on or for you to use on them during bathtime!
This portable silicone washer is best for dogs on-the-go to quickly clean muddy paws! The light-weight and pocket friendly size makes this perfect for traveling with your dog!
This washer serves as both a paw washer and a grooming brush! The silicone bristles are perfect for small to medium dogs and the bristles' grip cleans paws of any outside mess.