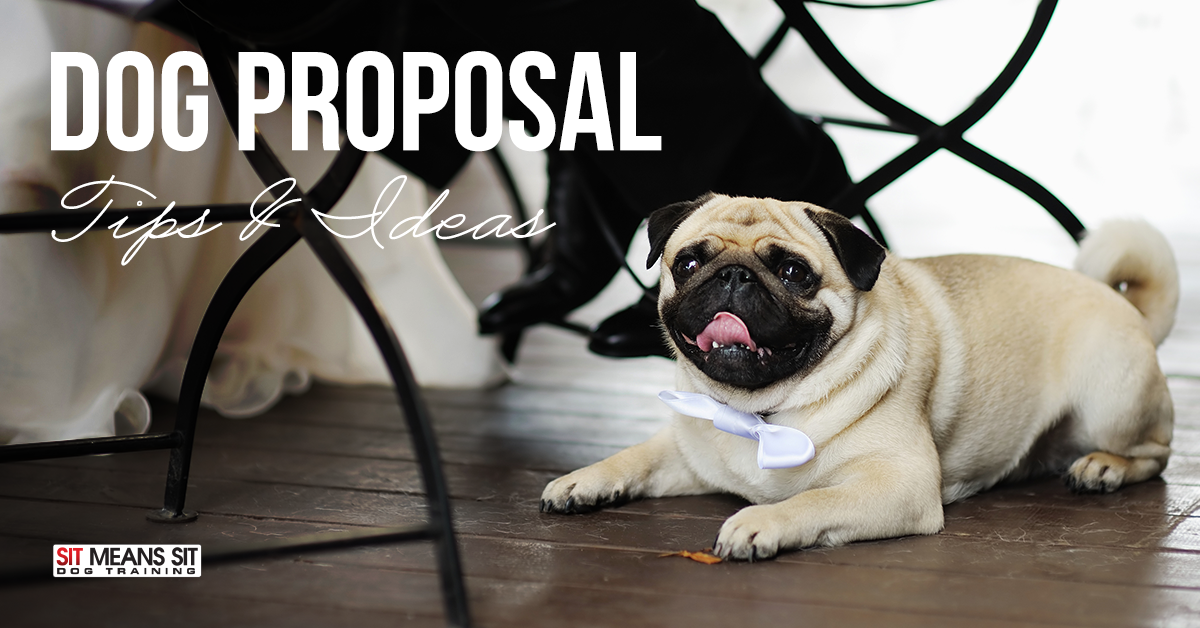 Fun Ways to Include Dogs in a Marriage Proposal
Are you planning on popping the question to your loved one soon? Do the two of you love your dog or just love pets in general? Involving dogs in your marriage proposal is great to make the situation unique and probably get a great reaction from your spouse-to-be! When you're planning how you want to propose, consider some fun ways you can involve your furry friend. Here are some idea on how you can fit your dog in this exciting time in your life!
Use a Dog Tag or Sign
This is a great to involve your dog in your proposal in a very direct way. Once you decide you're ready to propose and get the ring, order a customized dog tag that says "Will you marry me?" or something similar, like a clever, "Will you marry my human?" Once you're ready to propose, put the dog tag on your dog's collar. You can do this type of proposal anywhere, whether you're going on a hike or just staying home. Ask your future fiancé to get your dog or look at the tag, but play dumb so they don't know what you're talking about. When they turn around to grab your dog, get on one neck and be ready once they turn around! Your dog will surely love being so involved in the proposal and the tag is memento you can keep forever!
If you don't want to order a dog tag (or don't have time), make a sign with a piece of string and paper, and put it around your dog's neck. Call them into the room when you're ready for the proposal and your spouse will be shocked!
Plan a Puppy Photo Shoot
If it's important to you that you get lots of photos and an authentic reaction from your fiancé, this is a great idea for you. Odds are you and your partner are already obsessed with taking photos of your dog, so consider making it a little more formal. Plan a photo shoot either at a professional venue or outside with a photographer. Everyone can get dressed up and be looking their best for their close up! In the middle of the photo shoot, drop to one knee and pop the question! You'll have great photos of your fiancé's reaction and your pup will be in the photos too. We can guarantee these photos will get a lot of likes on your social media!
Post-Proposal Dog Suprise
If you don't have a dog of your own, but want a dog involved, this is the plan for you. While it is a big commitment, we guarantee your fiancé will be thrilled. Whatever proposal plan you decide on and where ever you are, you can add this on to the end to complete the proposal. After your fiancé says yes, bring out the puppy of their dreams. Do your research on what type of dogs they like or what is best for their lifestyle and decide what you think would make them the most happy. Have a friend or family member bring out the puppy to put the cherry on top of the best proposal! Hire a photographer to capture all these great moments. Just be sure your fiancé is ready to take care of and fully wants the dog.
With doggie proposals, you get to have your two best friends come together for an exciting and memorable time in your life. Your dog and your future fiancé will love having your furry friend involved, no matter what plan you choose. Good luck!