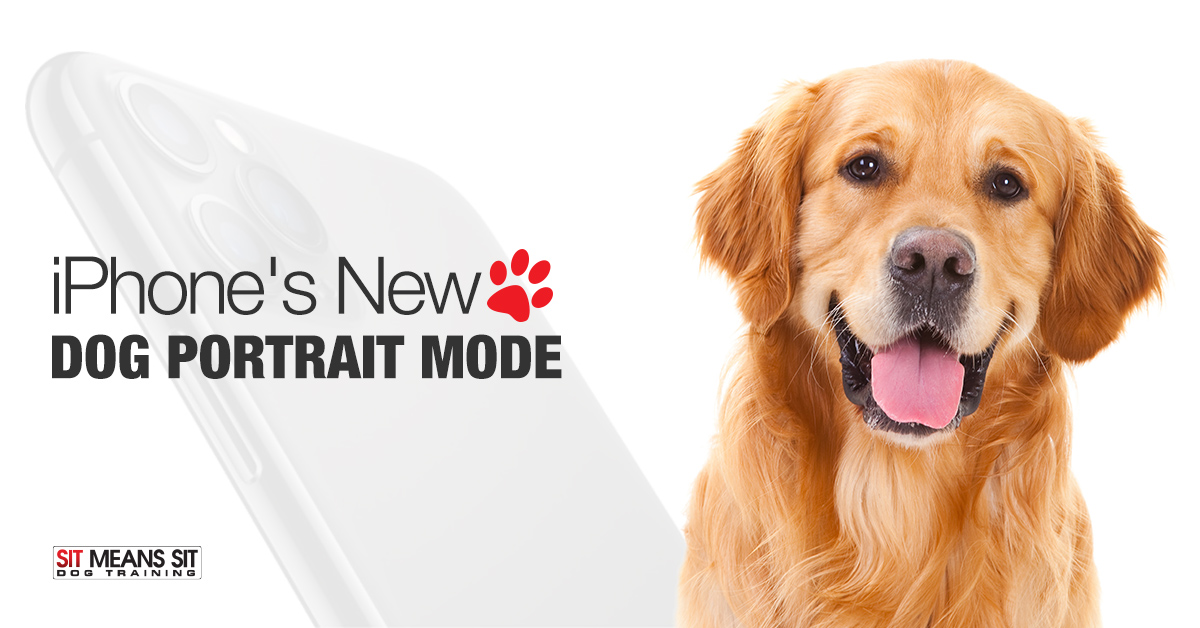 iPhone's New Dog Portrait Mode
As dog owners, one of our favorite things to do is take photos of our adorable furry friends. How could anyone ever get sick of their sweet faces?! Our love of dog photos makes our phone cameras one of the most important aspects of our phones. After all, we need to be able to snap high-quality photos at every adorable moment! If you're looking for a new phone camera that can really get the best angles of your furry friend, you're in luck! The new iPhone 11 is capable of taking even higher-quality dog photos in Portrait Mode than its predecessors.
What's Portrait Mode?
For those unfamiliar with Portrait Mode, prepare to be amazed! Portrait Mode is a mode on newer iPhones that automatically creates a depth-of-field effect that keeps subjects sharp in vision but blurs the background. This makes photos look professionally done, even when you just snapped it on your phone! The recent addition of portrait lighting uses studio-quality lighting effects that make Portrait Mode photos look great, even when lighting isn't ideal. Check out these amazing Portrait Mode dog photos for some inspiration!
What's Different in the iPhone 11?
The iPhone 11 is even better than its predecessor, the iPhone XR, with a dual-lens rear camera system that has Ultra Wide and Night modes, a faster A13 Bionic chip, and improved water resistance. It also has six Portrait Lighting effects, including Natural, Studio, Contour, Stage, Stage Mono, and High-Key Mono. Most importantly for dog lovers, though, the camera now detects dog faces as subjects when in Portrait Mode. No need to hire a professional dog photographer to get that perfect shot when you can do it all on your phone. Dog detection on the iPhone 11 makes taking photos of your dog easier, and the photos will look incredible!
How to Use Portrait Mode
Despite the professional appearance of photos, taking high-quality pictures of your dog is very easy. Simply open the Camera app on your iPhone and swipe to Portrait Mode. You'll be able to toggle Portrait Lighting once Portrait Mode is opened up on your phone. Select your preferences, and you're good to go! Start snapping incredible photos of your favorite furry friend.
The iPhone 11 technology is pretty impressive, but we have one warning: you may not be able to stop taking photos of your pooch with your newfound talent for snapping gorgeous photos! Show off your beautiful pup with dog portrait mode.