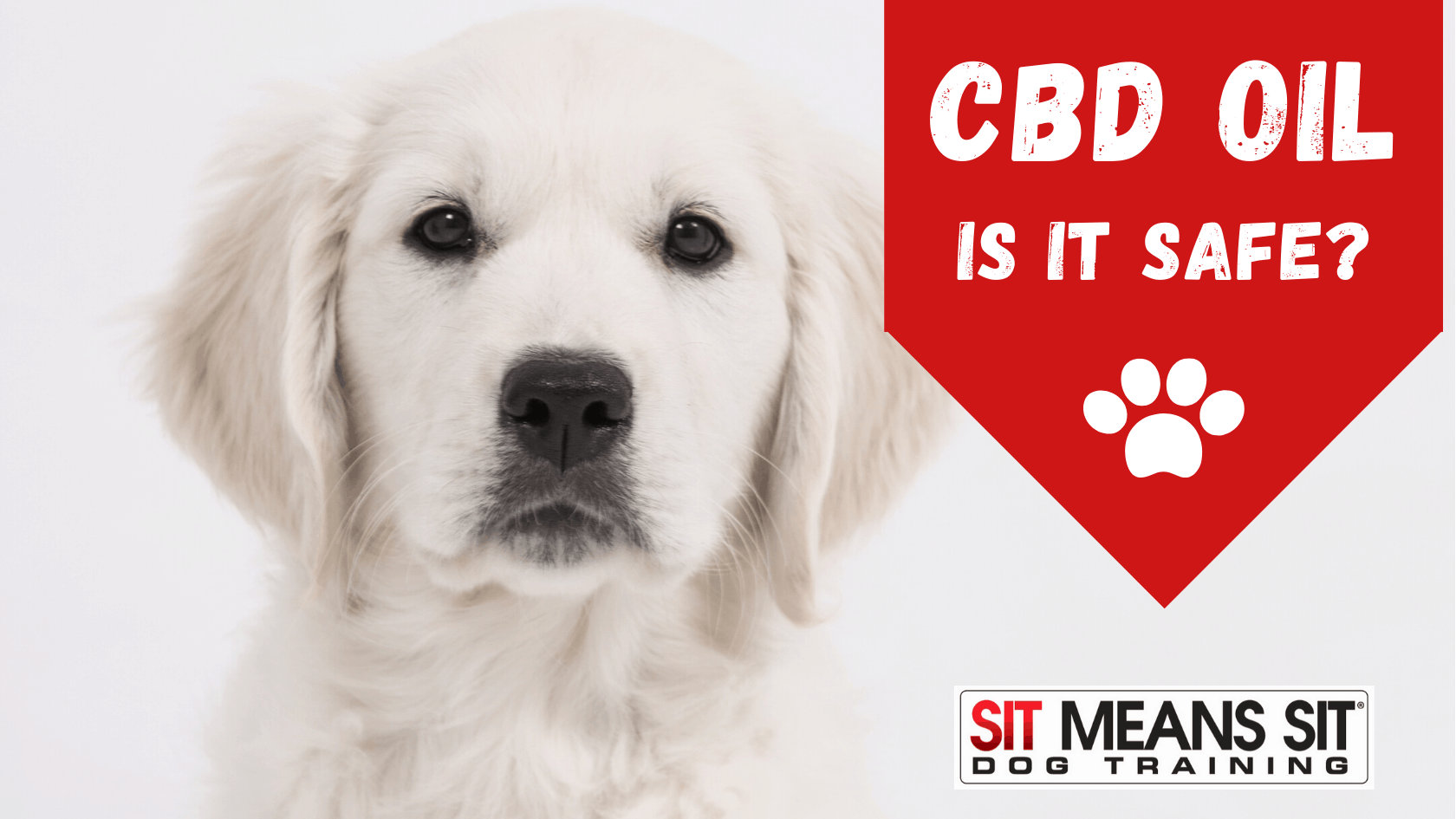 Is CBD Oil Safe for My Dog?
As dog trainers we get all kinds of questions about new fads, treatments, and toys for dogs.  One of the most common subjects is CBD Oil for dogs.  We get all sorts of questions about whether CBD oil is good for dogs, what the benefits are, if there are any risks, if it's right for their pup, and also where to fight the right CBD Oil for their dog.
CBD Oil for My Dog?
CBD Oil, also known as cannabidiol oil, is a derivative from cannabis and hemp.  Although a type of cannabinoid, high-quality CBD does not contain THC or cause any intoxicating effects.  In simple terms, it has all of the medicinal benefits of cannabis-based medicines and none of the drawbacks associated with the marijuana or cannabis use.  And perhaps best of all, CBD is legal in the Lonestar State!
What are the Benefits For My Dog?
It is important to note there have been no formal long-term studies on CBD's effect on dogs.  However, there have been many studies about the benefits in humans and many anecdotal reports about benefits for our pups including:
Anti-inflammation
Pain reduction (especially in dogs with chronic conditions)
Arthritis symptom reduction
Reduced anxiety
Appetite stimulant
Seizure reduction and management
Stress relief
Is CBD Oil Safe for My Dog?
Again, there are no lab-based studies on the adverse effects of CBD on dogs.  The USFDA has not yet approved CBD Oil and therefore there is no dosing chart.  As with any health or wellness trend (for you or your pup), we recommended seeking the advice of a veterinarian and beginning any treatment slowly and sensibly while following all manufacturer recommended instructions.
Where Should I Get It?
While there are a many CBD manufactures are distributors on the market, they are not all created equal and you should do your homework before purchasing.  If you just want to take our word for it and see our recommendation, click here. But if want to decide for yourself (which is always a good thing) we recommend that you look for a product that is:
Organic
High-quality (and unfortunately high-priced supplements are not something you want to skimp on)
Certified by the manufacturer for quality and content
One of our favorites is from our partner JUST CBD.  JUST CBD offers a line of CBD treats and tinctures designed just for dogs and comes in flavors your pup is sure to love like steak, liver, and meatballs.  They also offer a tincture that allows you to dose the CBD yourself and add it to your existing treats (here is a recipe for fun DIY dog treats).
* JUST CBD is a marketing partner and we may receive a commission if you purchase a product from them.