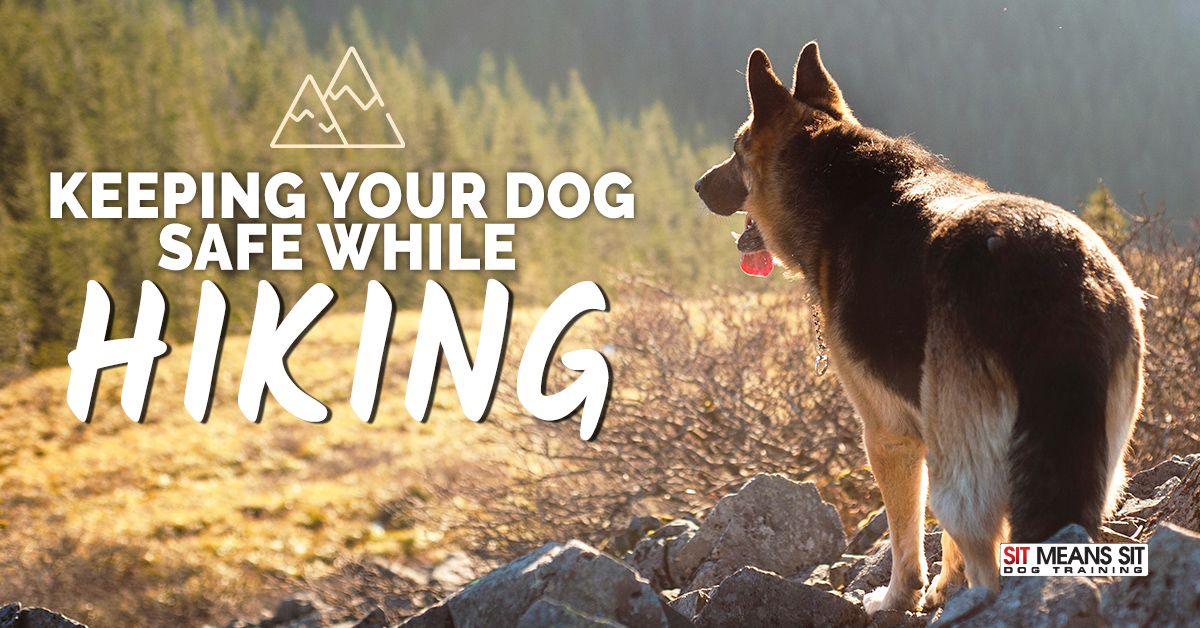 Keeping Your Dog Safe While Hiking
Hiking with your dog is an extremely rewarding experience, both in terms of physical and mental health. Your dog may be eager to hit the trails, but there are a few safety tips that you should be sure to cover before heading out to hike with your dog. Check out our safety recommendations below!
Train Ahead of Time
Being prepared for your hike involves more than just bringing the necessary supplies. You should also train with your dog to make sure they're fit enough to handle the length of hike that you want to conquer. Start with shorter, slower hikes and gradually build your way up to longer, more intense treks. Your dog will slowly show improvement in their ability to tackle the trail. Younger and older dogs have lower limits than adult dogs, so be wary of this and don't push them too much.
Pet First Aid Kit
When it comes to hiking, there are many dangers that your dog could encounter on the trail. You should come prepared with the proper first-aid materials to take care of your furry friend if needed. Accidents, big or small, can happen, so you should always stay stocked up. If you're not sure what to pack for your first-aid kit, we have an excellent guide for building your own first-aid kit. Otherwise, you can find pre-made doggie first-aid kits at your local pet store or online.
Water and Food for Two
We know it's tempting to pack as lightly as possible on your hiking trips, but water and food are essentials. Dogs can easily overheat with their fur coats and inability to sweat, so it's important that you keep them hydrated. Bring an extra water bottle and a space-friendly collapsible dog bowl to maximize space for the rest of your gear. A couple snacks are a good idea, too, to keep your hiking companion motivated and energized!
Know the Leash Laws
First, you should always make sure that parks allow dogs onto their premises. Most US National Parks do not allow dogs, and if dogs are allowed in parks, they're often required to be on-leash. It may be tempting to let your dog roam freely, but it's in your best interest – in terms of safety and to avoid hefty fines – to keep your dog on a leash when required. Some parks have off-leash areas for your dog to get some free time off of the leash, so use these to your advantage when you can.
Always Clean Up
To protect the environment, you should always clean up any wrappers or waste that you have with you. But cleaning up doesn't stop there – you should also pick up your dog's feces. Dog excrement contains bacteria that can harm the natural environment, so it's crucial that you clean up after them. Bring baggies so you're prepared to remove the waste from the trail. Many trails have trash cans that you can use to toss your waste, but if they don't, try to keep dog waste at least 200 feet from the trail.
Hiking is a great past-time for you and your dog to enjoy together. Use this safety guide to enjoy your hike even more! Happy trails!