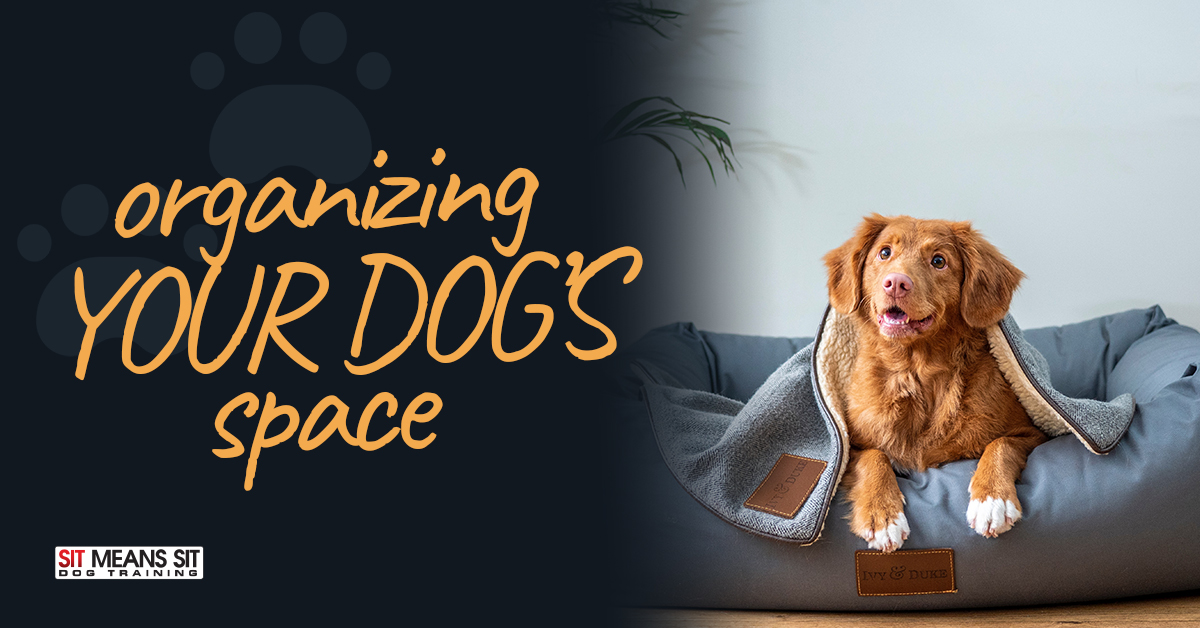 Organizing Your Dogs Space
Our dog's toys can add up quickly and can become quite the annoyance when they are scattered throughout your home. If you find yourself tripping over dog toys it might be time to create a designated area for them. Along with toys, it's a good idea to keep all grooming supplies, food and treats in the same place as well. We have created a guide to help you organize your pet supplies.
How to Start Creating an Organized Pet Space
First, gather up all of your pet's stuff from around your home and bring it to one location. Then, start to sort out all of the items into similar piles. For example, all the toys in one pile, all grooming supplies in another, etc.
Once you have all of your sorted piles, assess each one to see what your pet has. Toss out anything broken or overly chewed.
Set Up Pet Zones
Think about what you do with your pet and where you do it so that you can set up efficient zones for various tasks. This process will not only keep your pet's items neat and tidy, but it will also make your life so much easier.
Food & Treats
The most important part of storing your pet's food and treats is to use airtight containers to keep edible items fresh and pest-free. The options for jars or bins are pretty much endless. If you like to see everything, glass or plastic containers will do. If you'd rather not have to stare at your pet's kibble, select a pretty ceramic or stainless steel jar with a fun label.
Keep the jars in an area where it makes it easy for feeding time.  For example, your dog food container should be near your pet's dishes.
Toys
Very much like a lively toddler, your pets can end up with toys all over the house in a matter of minutes. To keep things tidy, we recommend having a basket that goes with your home's decor. Place it in a corner of whichever room your dog loves to play in the most.
Grooming Station
Keep your pet's grooming essentials within easy reach near wherever you bathe and brush your pet. If you prefer to wash your pup outside, keep the supplies in a convenient caddy that you can grab easily when you need it.
Pet Health
Items like flea and tick prevention, supplements, and a pet first-aid kit should be kept together for convenience. Create a bin or small box in a safe place.  If you give your pet a monthly pill, such as heart worm prevention, label the pill pack with each month. Then, you'll always be able to tell if you miss a dose.
For daily medications, you might want to keep them somewhere a bit more accessible or near something you do every day.
We hope these tips on organization help you keep your furry friends toys, food, and supplies tidy and out of the way. If you have any suggestions on how to store pet food or toys, we would love to hear from you!