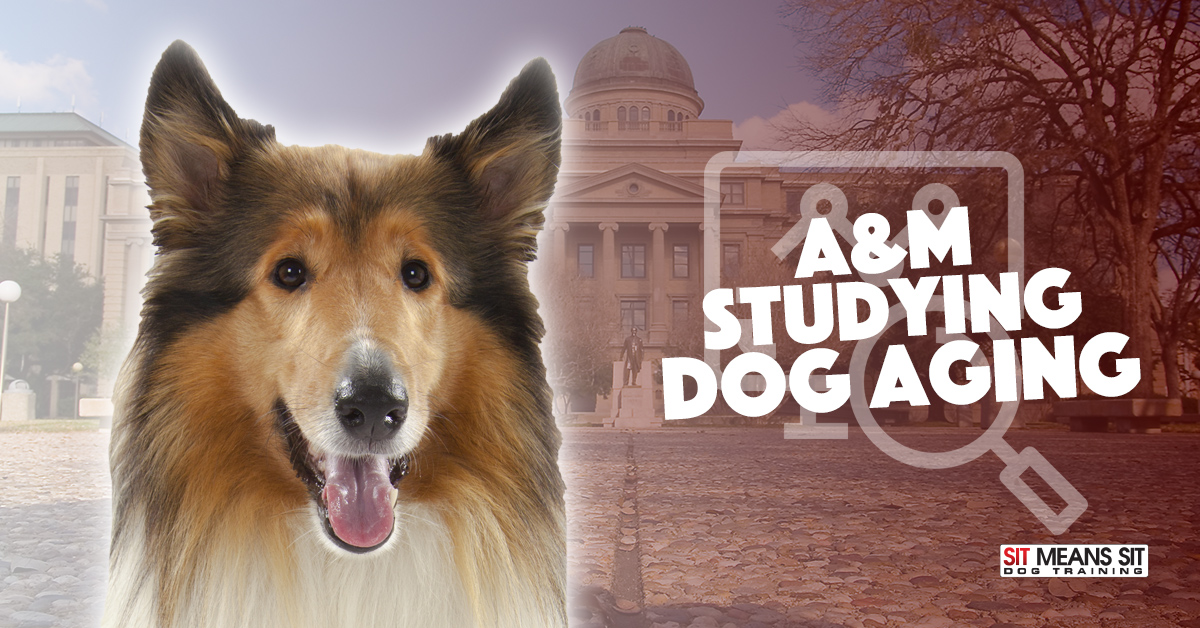 Researchers at A&M Studying Dog Aging Project
Ever wanted your dog to be a part of groundbreaking scientific research? Now's your chance! Texas A&M is looking for 10,000 doggos to participate in a 10 year study tracking health to understand which factors may help lengthen their lifespan. Yes, you heard right – your dog could partake in a study to help them live longer! Sign us up!
The study will also help researchers better understand human aging processes to help increase our lifespans. Pet dogs share the same environment as us humans do, so their data is especially useful for understanding patterns in human behavior and changes. This means this data could be incredibly impactful.
While the organizers are looking for over 10,000 dogs to apply, they make no restriction on age of pet or breed. They also accept all ages, sufferers of chronic illness and healthy dogs, males, females, neutered or un-neutered. These researchers are looking for dogs from all different demographics, so you might as well give it a shot and apply!
Dogs that are selected will go through low-pass whole genome sequencing and periodic assessments of physical function. Researchers hope to eventually be able to understand the larger connections between genetic factors and health conditions in dogs.
From exercise to diet, this study hopes to study all aspects of dog lives. If you're interested in applying, you can nominate your dog at dogagingproject.org. Your dog could be the next biggest contributor to science!