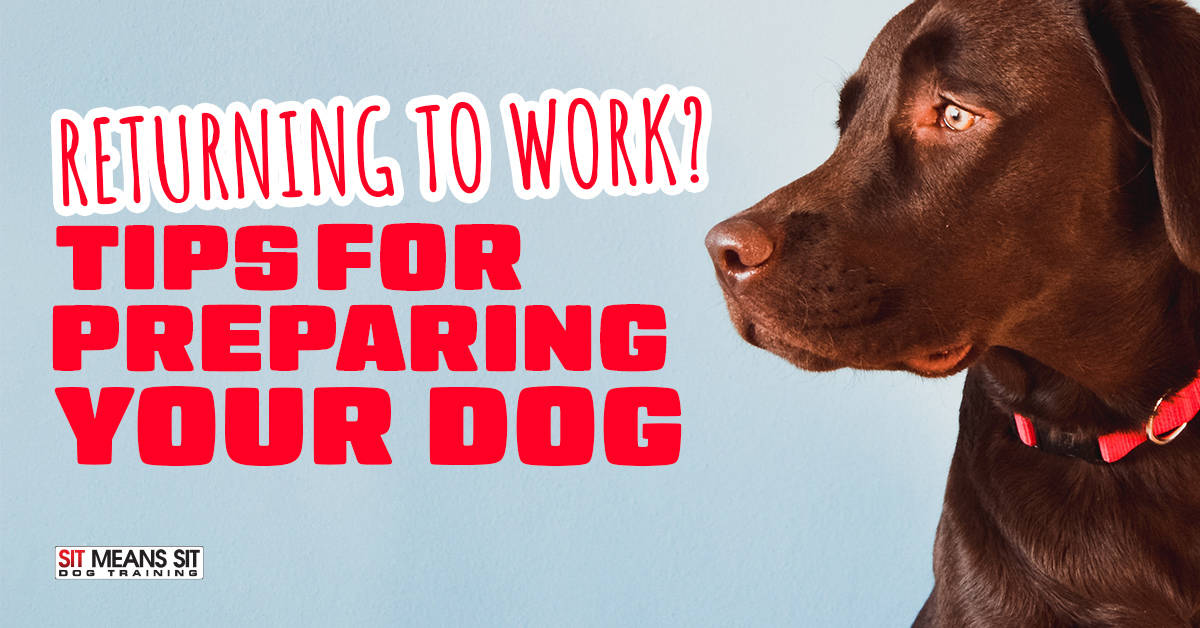 Returning to Work? Tips for Preparing Your Dog
The coronavirus has made us all stay home for quite some time now. But it's not just humans who have been impacted. Our pets have grown accustomed to us being home 24/7. Now it's time to start heading back to work, and you're wondering how your pet will take it.
Dr. John Howe, president of the American Veterinary Medical Association says, "Dogs and cats are really creatures of habit. Pets that we've already had before the pandemic are used to us being home a lot, and pets that people have adopted since the beginning of the pandemic — all they know is people being home all the time."
Separation anxiety in dogs is the most intense anxiety and the hardest to treat. As much as we love having our dog sit on our lap while we work on our computers, it's not a healthy situation for them and then they begin to think separation is not normal.
How To Help Your Pet Adjust to Being Alone
Slowly incorporate a workday routine that includes a set schedule for feeding and walking. After a morning routine, practice short departures in order to take anxiety out of departure.
But don't fawn over your pet before you walk out the door. The best thing you can do is stay calm and act like it's not big deal. It's recommended to ignore your pet before you leave and give them a toy or bone a few minutes before departure. Speak in a monotone voice and give them something to focus on while you're gone. The worst thing you can do is snuggle up with your pet right before you walk out the door.
You don't have to be gone for too long. Start with 5-10 minute separation tests throughout the day. This test will allow you to see if you can go away without your dog excessively barking, urinating or being destructive, all of which are signs of anxiety in dogs.
Take your time getting your dog used to you being gone. Repeat the tests multiple times. If you have ever used a crate or kennel with your dog, now may be a good time to bring it back out. Most dogs consider their kennel a safe space, and he might like having it again while you are gone.
If you have any suggestions on how you prepared your dog for being alone, we would love to hear from you!