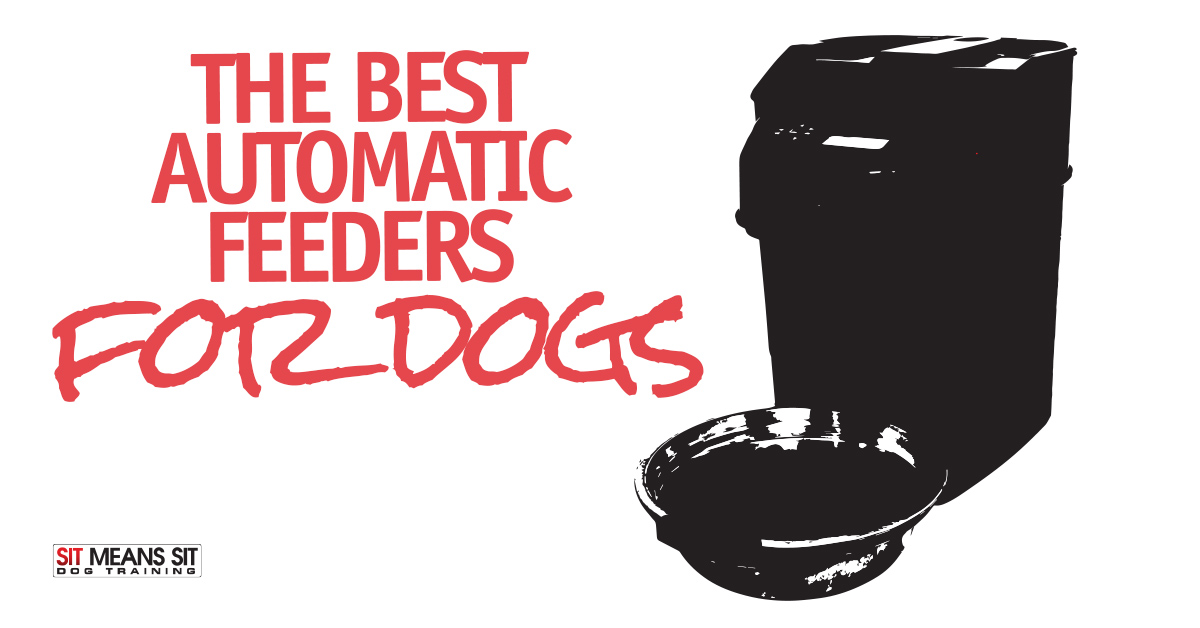 The Best Automatic Feeders for Dogs
Mealtime is our furry friends' favorite time of day. As creatures of habit, dogs prefer being fed at the same time of day. They also prefer scarfing down their food in a matter of seconds rather than taking their time to gradually eat bit by bit. To ensure your dog's portion sizes, meal times, and eating pace are all well under control, we recommend using an automatic feeder for your furry friend. Read on to learn more about the best automatic feeders for dogs.
In our book, automatic feeders should keep food fresh while dispensing the correct portion of food right on schedule. With the PetSafe Healthy Pet Simply Feed Automatic Feeder, you can schedule up to 12 meals a day for your hungry canine companion. All meals are portion-controlled to manage your dog's weight. If your dog eats too quickly, you can set the feeder to Slow Feed mode. This will prevent upset stomach and bloating from quick eating. You can easily wash the BPA-free plastic components and stainless steel bowl in your dishwasher.
On the more high-tech side of dog feeders is the PetSafe Smart Feed Wi-Fi Enabled Pet Feeder. Changing your dog's eating schedule, portion sizes, and food supply is made that much easier with this wifi-enabled feeder that includes an app for your convenience. Alerts on the app remind you when the food level is low and when your dog has already been fed. You can also connect the feeder to Alexa and ask Alexa to feed your dog a snack. In total, the feeder holds 24 cups of dry dog food and meals can be scheduled up to 12 times a day in sizes that range from 1/8 cup to 4 cups per meal. This feeder will make your life that much easier with all of its impressive capabilities.
For pet parents buying a pet feeder on a budget who still want a high-quality automatic feeder, the PetSafe 5 Meal Pet Feeder is the perfect option. This automatic feeder allows you to serve your furry friend up to 1 cup of food 5 times per day. If your doggo enjoys having multiple meals throughout the day but you're worried about their weight gain, schedule smaller meal portions to ensure they maintain their weight. You will need to refill this feeder more often since it only holds enough food for five feedings, but it still makes for a great budget-friendly option.
Automatic feeders minimize your worry about your dog's weight and eating schedule and maximize efficiency. Tailor your dog's automatic feeding schedule to their unique needs and they'll be on track to healthy eating in no time.