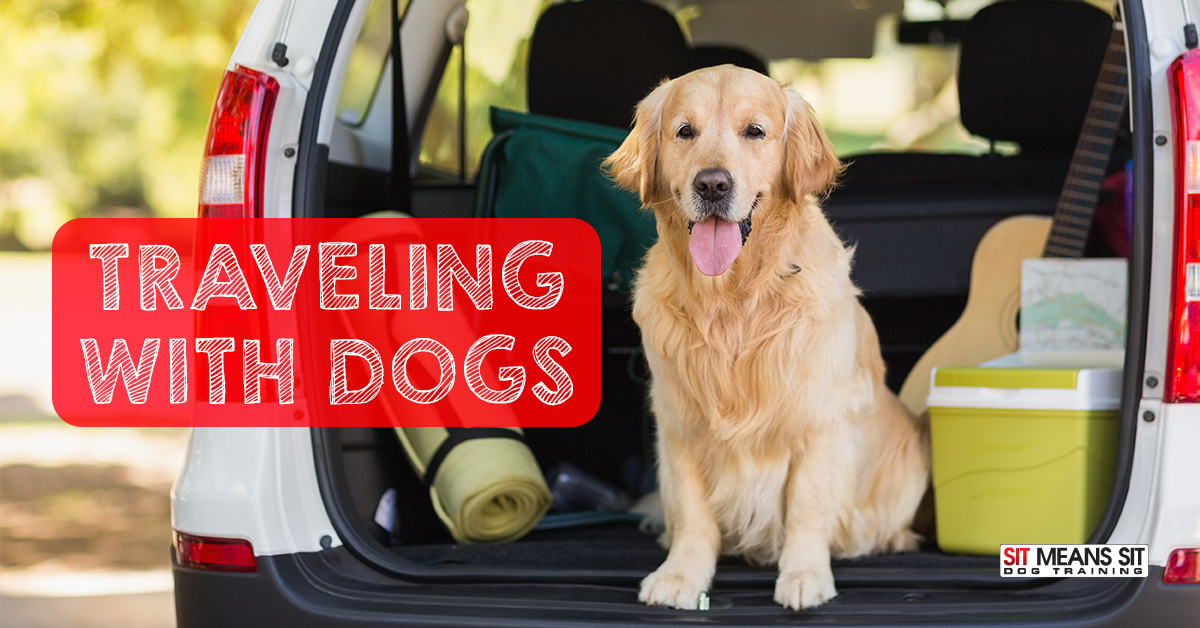 Traveling with Your Dog
With the holidays right around the corner, you and your family may have plans to travel during this season. Whether you're traveling by car, plane, or another form, traveling can always be a little stressful. Add your dog into the equation and it can be even a little more overwhelming. Luckily there are plenty of ways to make the experience easier and more enjoyable for you and any passengers along for ride. Here are tips for traveling with your furry friend this time of year.
Before You Go
It is important to be proactive when planning travel with your dog. You should plan to get your dog a check up at the vet before you head out. Make sure they have the vaccinations and shots they need, and ask your vet to give you a copy of your pup's records and certifications. These are required for airline travel, but are just good to have when you're out of town. Be sure to get your dog's regular supply of food and bottled water, since keeping their diet consistent is important to maintaining a routine. On top of ensuring that your dog has all of their shots, be sure to bring their leash, collar with identification tags, and consider microchipping in case of emergency.
Specifically if you're traveling by plane, you need to make sure you have a quality crate that is airline regulation. It's also good to have when in hotels or if you're staying at a family or friend's home. Choose a crate that allows your dog to move around freely, but not too large that they will slide. A leak-proof bottom and ventilation on opposing sides are also important features to look for.
If Your Driving
Before you head out on your trip, you should let your dog experiment with being in the car. Just test the waters by staying in the driveway with the car on, and then increase to short drives. You should try to have your dog on an empty stomach in the car, but give plenty of water. Make sure your dog has proper air flow in the car. While on the journey, stop frequently to exercise and to take your pup to the bathroom.  And of course, never leave your dog in the car unattended.
If Traveling by Plane
If you're taking a plane, there are a few more steps you need to take. You, of course, need to check with your vet that your pup is able to fly and is safe. Consult your vet to see if your dog might need to be tranquilized or take some type of medication, if they have trouble with flying. Every airline has different regulations, such as crate regulation or temperature restrictions, so be sure to check before your flight.
Tips and Tricks for Traveling With Your Pup
There a few things you can do to make the trip smoother. If you're planning to drive, try to plan bathroom breaks before hand. Bring potty bags and try to teach your pup how to go to the bathroom on other surfaces besides grass. You should also bring games and toys, such as puzzle games, to keep your dog occupied. These will help keep your dog distracted and get out any excess energy.
While it can be stressful to travel with your dog, it is important to remain calm since your dog's energy mirrors your own. Hopefully you feel confident for your trip!