The Best Dog Trainers

In College Station
As Seen Training On



















College Station

Dog Training Experts

Does your dog jump on family and guests, pull on the leash when you walk, chew, bark or run away?

It doesn't matter if this is a puppy getting their first training or an older dog with long term bad habits, we have an obedience dog training program for you. Imagine going for a walk and not getting a sore arm.  Imagine not needing a leash.  Imagine how much better you and your dog's life would be if they would listen to you everywhere you went!

Contact us today at (979) 530-5577 to schedule a Free Dog Training Evaluation.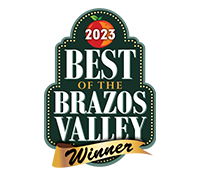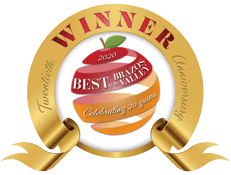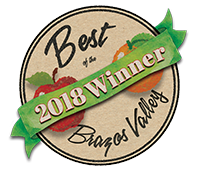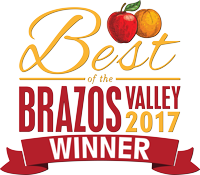 Dog Training Programs
Any Dog Any Age Any Problem
FAQs
Get answers to some of our most commonly asked questions:
Each of our training programs is custom tailored to the specific situation. There are a number of factors that we evaluate prior to building a training package for you such as your dog's age, temperament, previous training, as well as the desired goals of the owner. What will work for one dog and owner, won't necessarily fit well with another. Because of these factors, we offer a free demonstration & consultation as an opportunity to meet with your family as well as your dog to gain insight into the unique circumstances that affect your dog's training. During the demonstration we will evaluate the factors and develop a training plan for your dog and family. From the training plan we will be able to give you an accurate idea of cost to accomplish your goals. There is no cost or obligation associated with the free demonstration.
Sit Means Sit uses a variety of training methods and tools to achieve the goals of the customer and their dog.
The Sit Means Sit mission:
Revolutionizing the quality of life with happy, obedient, and confident dogs.
With this mission in-mind, we customize our training approach to meet with our customer's personality as well as what will result in the best possible training experience for both dog and owner. As you view our portfolio of dog training videos, we hope that you will pay close attention to the attitude of all the dogs trained by Sit Means Sit. We pride ourselves on being able to maintain a happy and relaxed attitude in our dogs.
Sit Means Sit specializes in a diversified approach to dog training. We use an attention-based dog training system developed by Founder and CEO, Fred Hassen. This approach utilizes a variety of training tools to enable our trainers to gain the dog's attention even in distracting situations. One of the tools that we use often in our training program is our customized Sit Means Sit Collar (remote electronic dog training collar). The reason we choose to utilize technology in our training is obvious when you understand the advantages that technology allows us.
Firstly, Sit Means Sit firmly believes in safe dog training. The technology we employ is 100% safe for dogs and humans. The Sit Means Sit Collar uses state of the art digital technology to control the output from the collar to prevent it from harming your dog. The technology that is utilized in the construction of our collar is similar technology to "electronic muscle stimulators" and "TENS" units. You may be familiar with the use of these devices in the medical field (they are very common in the Chiropractic and Physical Therapy fields) or perhaps you've seen devices advertised on TV as "electronic muscle massagers". These devices essentially use low-level, adjustable electronic stimulation to creating muscle contractions. In the medical field, they are used as tools to help alleviate pain, promote blood circulation and encourage healing.
In the dog training field, specifically Sit Means Sit, remote dog training collars are used as a tool to provide a remote controlled cue. The cue is designed to neither cause pain nor to disrupt the dog's emotional state, but rather to function as an adjustable "tap". The approach used by Sit Means Sit trainers is to treat the "tap" from the collar as a cue for the dog to pay attention. This is no different than tapping a person on the shoulder to gain their attention. The goal of tapping them on the shoulder is not to hurt them or cause emotional distress, but rather to let them know that you want to communicate something to them.
The "tap" delivered from the Sit Means Sit Collar is a highly adjustable sensation that can be set to levels that are often imperceptible to people. Obviously this adjustability is necessary because some dogs are sensitive, while others are quite tough. There is no way to determine what levels your dog will respond to until you begin to train them with a collar. Another reason why the collars are so adjustable is because distractions from the environment are never consistent. Relate this to training with a treat. How many times will that treat work perfectly indoors, but fails to maintain your dog's attention when a cat is running by. Sit Means Sit has found that dogs can be taught to pay attention around extreme distractions very effectively.
During the fundamental Sit Means Sit training, the dogs and handlers are taught how to condition their dog to the collar in a constructive and positive manner. By adjusting the level of the collar appropriately for the dog and the situation, as well as linking the tap from the collar with an item of high value, we can effectively teach the dog that the "tap" from the collar is related to something of value. This approach to fundamentals allows for a smooth transition into distraction training and off leash control through attention to command.
You can relate the advantages that a Sit Means Sit Collar can provide you in dog training with the advantages that a state-of-the-art smartphone provides you. Cell phones these days are no longer just phones, but mini-computers with built-in cameras, internet access and applications. These tools enhance our communication with others, allow for a diversified means of gathering and sharing information as well it's just flat out cool what can be done with them, provided you have the knowledge. You can still choose to use you old-fashioned wall-mount telephone in your kitchen if you like, but now you're restricted to the the length of the cord, and it's not exactly easy to send photos to your in-laws using that wall-mount phone. Effectively limiting what you can do while you're talking on the phone. There's nothing wrong with doing things that way, it's just limiting. This same relationship can also be said of using a leash to train your dog. It's just limiting. With a smartphone you can do it all from the convenience of wherever you want.
Building on the premise of safety, the use of a remote controlled cue allows for greater freedom of communication, and in turn more efficient training through the enhancement of near-instantaneous timing. Being able to re-direct your dog's energy or attention while he is at a distance from you greatly enhances the reliability you can achieve in a short period of time. It's also allows for you to communicate with your dog without confrontation from yelling. Also, the uniqueness of the Sit Means Sit approach stands head and shoulders above other technology-based dog training systems because of our ability to establish a neutral communication system allowing for unprecedented problem solving abilities, and through our enhanced communication skills a truly politically correct training approach. We invite you to view our training first-hand by contacting us for a free demonstration with a local trainer.
Training with a remote dog training collar like the Sit Means Sit dog training collar is really no different than training your dog with a leash or with treats. Reinforcement in any form is a required and necessary part of your dog's life. Even after they are trained, it will still be necessary to maintain your rules and boundaries. This is really no different than we encounter with people learning to drive a car. Obtaining your driver's license only shows that you understand the rules of the road, and have demonstrated your ability to operate a car safely. It does not guarantee that you will stop at every stop sign, and drive the speed limit all the time. Obviously there are a lot of factors that change as you drive, and some drivers are more honest than others. The bottom line however is that there are police officers responsible for maintaining the law and enforcing the rules that we have agreed to.
When looking at dog training from this standpoint, it easy to see how reinforcement of rules will be inevitable at some point. Every dog is different though, and some dogs require more or less reinforcement than others.
The good news is that proper and thorough training will result in your dog being more reliable even without training equipment or training 'aids' as we call them. Training your dog to be reliable without a Sit Means Sit dog training collar on is a matter of transferring attention through conditioning. There are three broad phases of training that you will encounter as you train your dog. Sticking with the your training and reinforcing your rules consistently over a long enough period of time will get your dog as reliable as they can be. The phases of training are as follows:
Phase 1: The Teaching/Control Phase ~ 6-12+ weeks
During phase one, the goal is to achieve control over your dog, teach them the rules, boundaries and desired behaviors you want. It also the time to teach the dog to pay attention and perform these commands around distractions. This phase lasts between 6-12 weeks on average, however in certain situations it may take longer to gain the reliability needed before moving on to phase two. Once your dog is capable of performing commands quickly and reliably around a variety of distractions with minimal problem solving required, then your dog and you are ready to move on to phase two.
Phase 2: The Reinforcement Phase ~ 6-12+ weeks
During phase two, the goal is to begin phasing out your training aid (remote dog training collar). In phase one, we use the dog training collar on a regular basis to regain attention and maintain our rules. Now in phase two we begin to reduce our dependence on the dog training collar and introduce consistency via variable reinforcement. You may or may not need your dog training collar, but we want to teach the dog that you are still in control even if the perception of the dog is that you are not. This phase will last between 6 – 12 weeks on average, and will require you to stick with phase two for longer than average. It's also not uncommon as dogs mature and age to have to revert back into phase one training again for several weeks depending on how your dog's performance and behavior is. When your dog is capable of performing commands without the need for reinforcement for approximately 6 weeks, then your dog is very likely to be reliable without their training aid present. We are ultimately looking to have your dog learn how to filter our distractions entirely. When this is achieved, your dog is much less likely to act out in an unwanted manner because of distractions.
Phase 3: The Maintenance Phase ~ Ongoing
The third and final phase of training a dog is the maintenance phase. During this phase, you will likely be using your dog training collar or other dog training aid very little as your dog is capable of ignoring distraction. The catch however is that they are still capable of distraction (they are not robots). A smart trainer recognizes this and is ready to maintain their rules, commands and boundaries at anytime. It is not uncommon to have a dog who sense the lack of maintenance and begins to revert back in their behavior. The benefit of having done your dog training properly to begin with is that regression is easily minimized and dealt with by simply jumping back into training for a short time to remind the dog of the expectations.
Trainers

&

Staff

Professional trainers. Attentive friendly staff.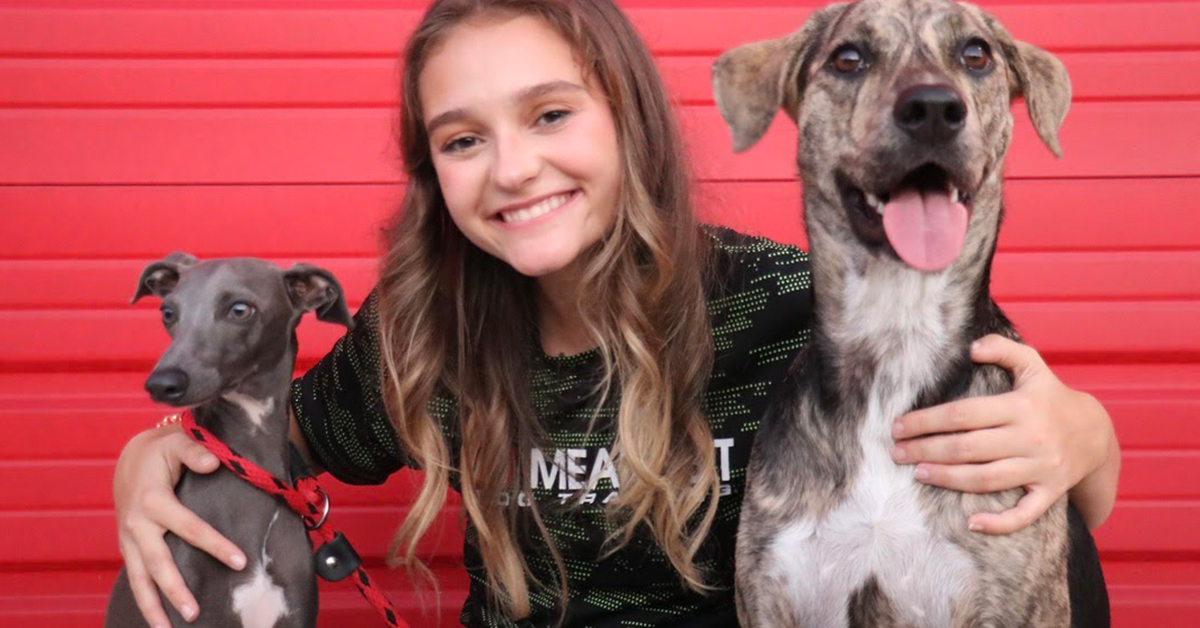 Lilly CrossleyGeneral Manager, Head Trainer
Howdy! My name is Lilly. I started my journey with Sit Means Sit back in the summer of 2019 as a kennel technician and have climbed up the ladder to general management since! I am currently finishing up my Associates Degree through Blinn College with plans to transfer into Texas A&M thereafter, furthering my education. I currently have two dogs that you may see running around the facility every now and again: a Labrador Retriever/American Leopard Hound Mix named Jupiter and an Italian Greyhound named Remi.
My two pups have taught me a tremendous amount. Having Jupiter with severe environmental anxiety has greatly developed my understanding of canine behavior. Remi, being the sporty boy he is, has opened the door to an incredible amount of dog sports such as Barn Hunt, FastCat, Agility, and more! I hope to be able to share my knowledge and passion with you all and look forward to meeting you and your furry friend!
More
Less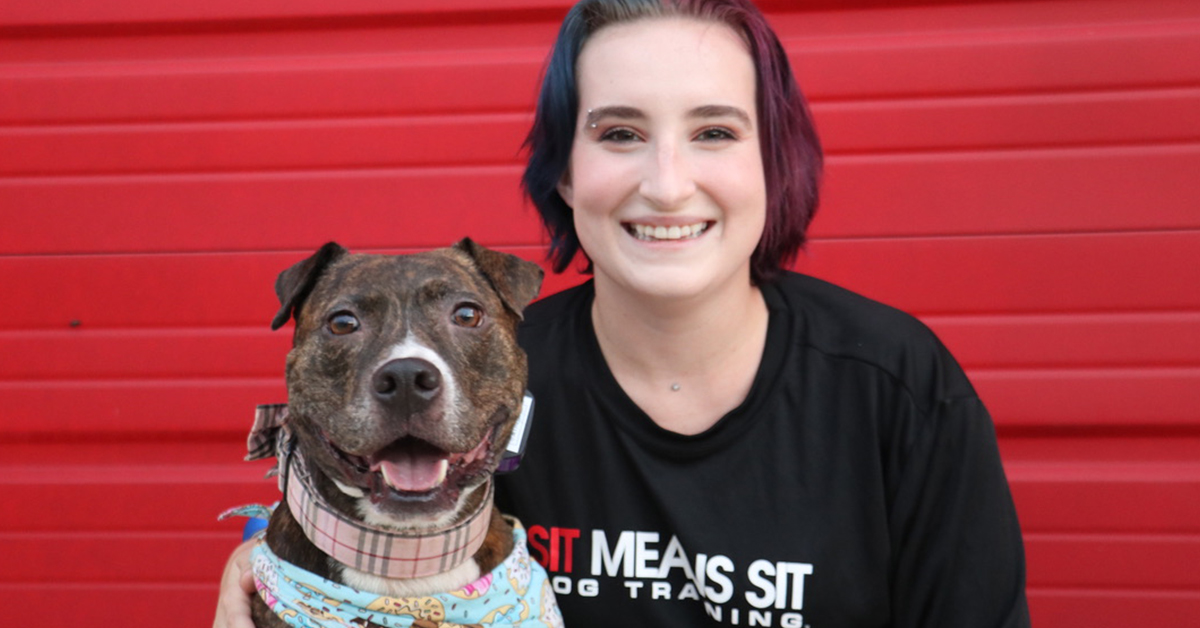 Alexis SimpsonTrainer
Howdy! I'm Alexis and I am a BIMS major, and am currently in the process of getting my veterinary technician license as well! I've grown up around every breed and temperament of dog you could imagine as well as many other animals. Animals are my passion and training dogs is a way I can help parents and their fur baby strengthen their bond. My personal fur baby is a disabled rescued pitbull mix named Athena. She's a sweetheart with a past but doesn't let that stop her from succeeding in everything, and it won't stop your baby from excelling either!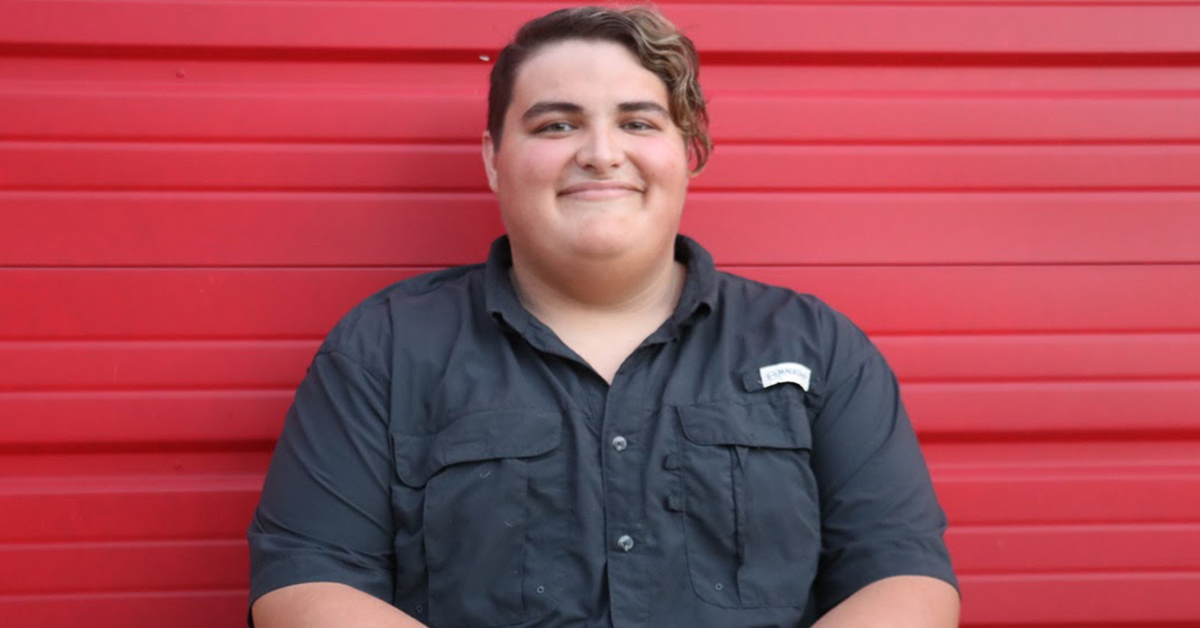 Barrett HazlettTrainer
Hey there, my name is Barrett Hazlett, I'm one of the many experienced trainers that work with your pups. I got my start in working dogs and horses while I was still in highschool which then fueled my passion for animals. After my schooling at TSTC in Diesel Mechanics and working in the field I soon went back to working dogs because it is something I truly enjoy and made me happy.
I personally have two dogs, a German shepherd- rottie mix named Harley and a chihuahua named Dozer who may be hanging around the training room from time to time. Since I have started Training for Sit Means Sit it has opened many doors and has taught me more ways of working your pups than what I came to the table with. I look forward to continuing to pass on the knowledge I have and seeing you and your pups succeed.
More
Less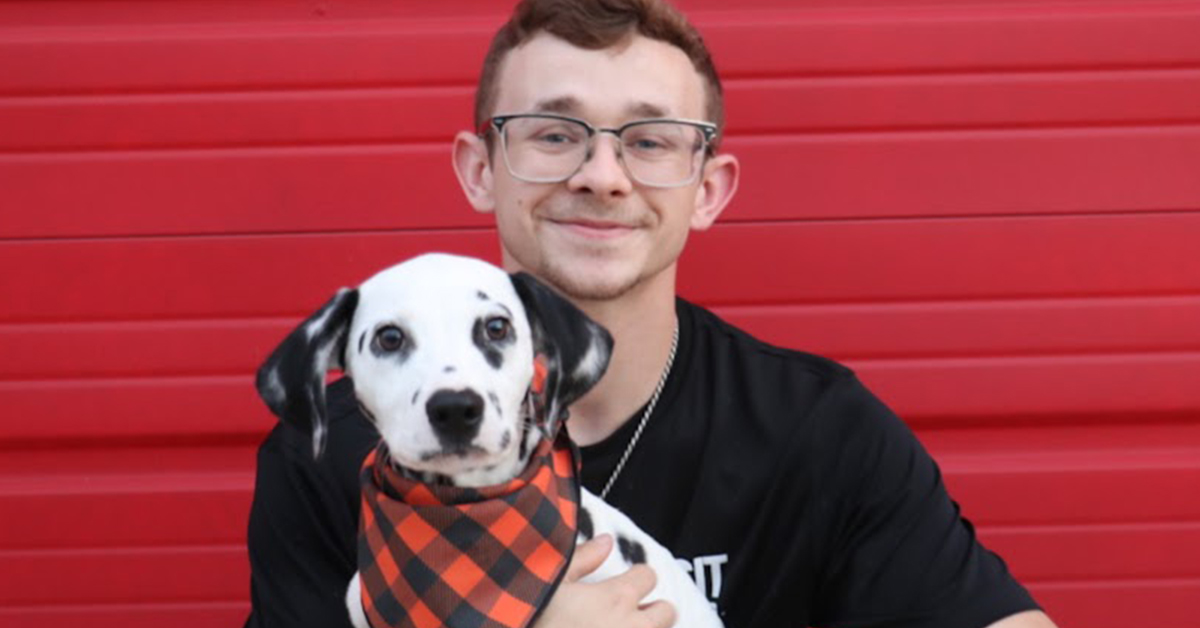 Bryce MannTrainer
Hey there, my name is Bryce Mann and I'm one of the trainers that works with your wonderful pups! I'm currently a student at Blinn College, where I plan on getting a degree that will let me continue on with my passion for working with animals. Growing up, I spent most days on the family farm working with all sorts of livestock and traveling across the state to show the pigs we raised.
Amongst all the animals I was surrounded by, my family had various breeds of dogs that I enjoyed spending time with. Being that I'm on my own in college, I decided I needed something running around the house, which led to me getting Fletcher, a very energetic Dalmatian puppy that takes up most of my spare time! I look forward to continuing to work with not only your pups, but you as well!
More
Less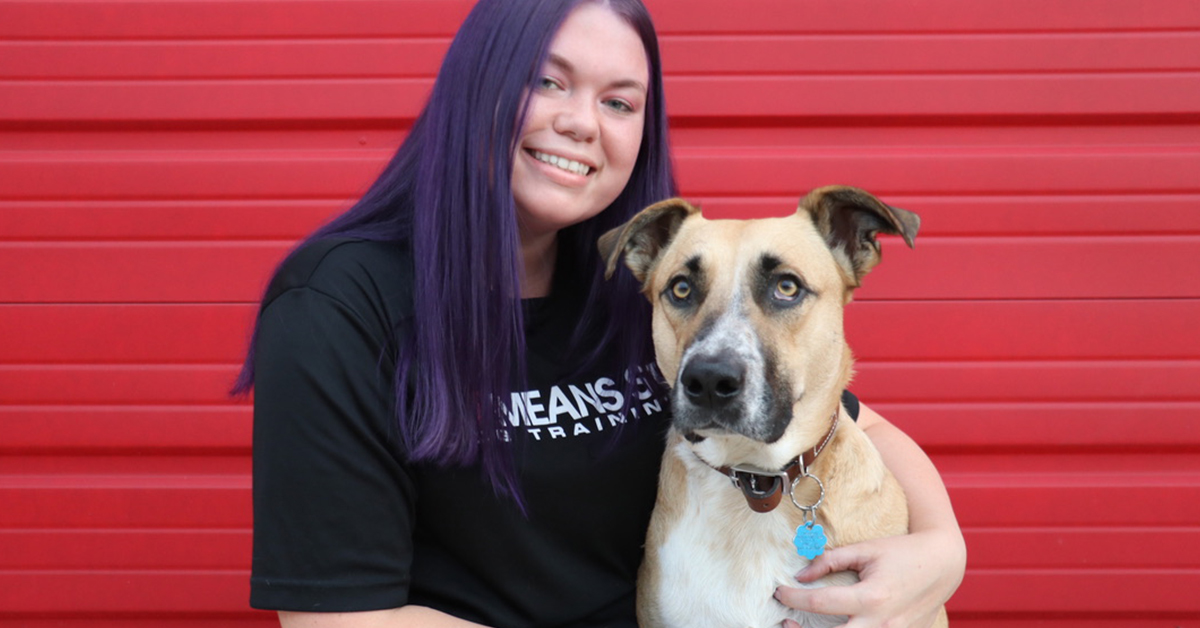 Katlyn JanickiHead Kennel Technician
Hello! My name is Katlyn Janicki and I am currently going to school at Blinn College to become a vet tech! Animals have always been a huge part of my life. My family and I have been rescuing and fostering cats and dogs for as long as I can remember! I currently have a dog named Sampson and a cat named Daisy. Hope to see you and your fur baby around at Sit Means Sit!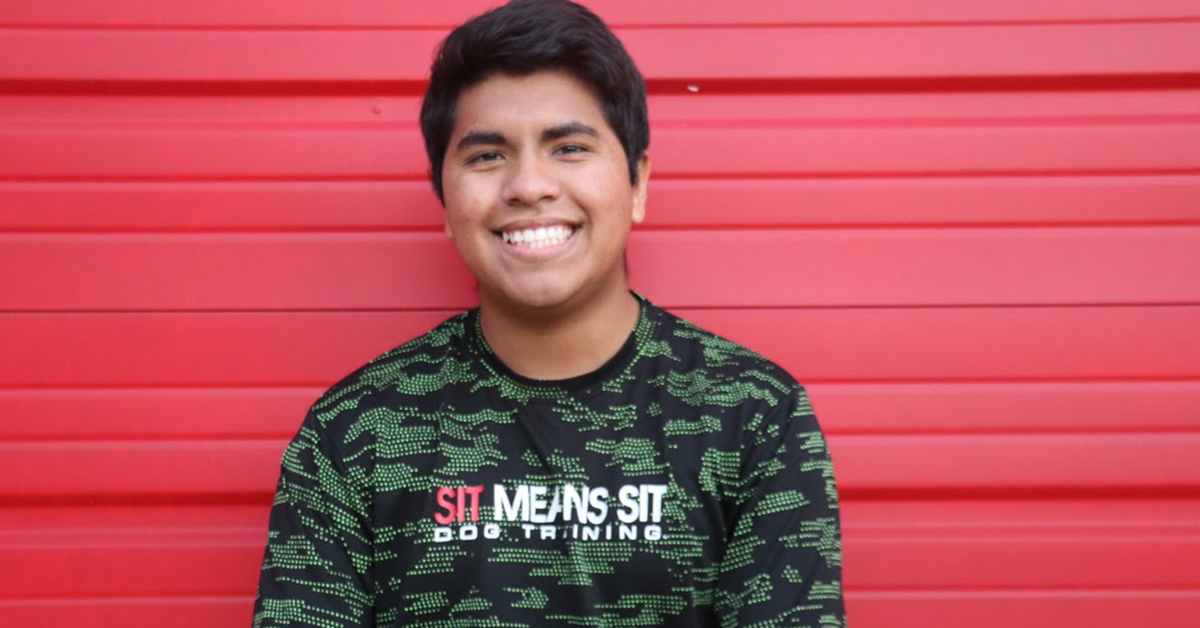 Isaiah HernandezKennel Technician
Howdy! My name is Isaiah Hernandez and I recently graduated from Texas A&M University with a degree in Biomedical Sciences. My love for dogs has led me to Sit Means Sit, and everything I've learned here will help me with my career goal as a veterinarian. I look forward to getting to know and care for your pups!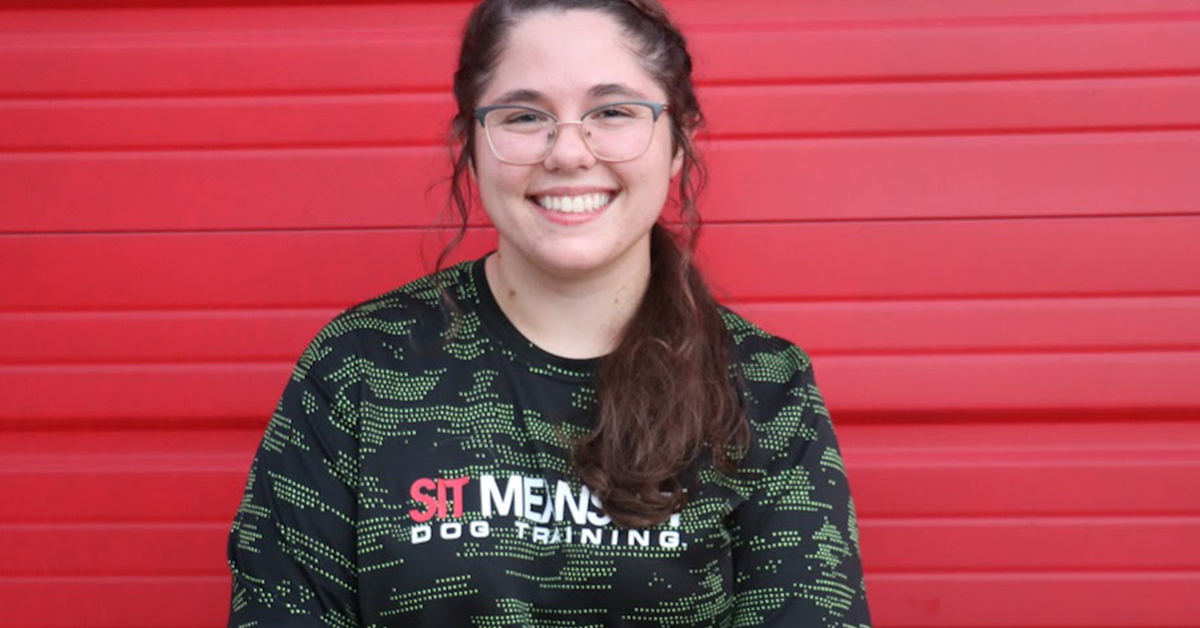 Olivia OgnibeneKennel Tech
Howdy, my name is Olvia Ognibene. I am currently a junior Animal Science major at Texas A&M University. With this degree I am hoping to pursue a career in Animal Rehabilitation. I grew up in a small town called Krum, Tx. Here, I was able to grow up around all kinds of animals. Growing up here sparked my love for all animals, especially dogs.
Dogs have always been a constant in my life. Growing up, my family raised a variety of different breeds. We currently have a Mini-Australian Shepherd named June and a Dachshund named Lucy. I was heartbroken when I had to leave my two babies when I headed off to college. It took me a long time but living without a dog was foreign to me, so I started looking in shelters. One day, I stumbled upon a crazy little poodle with no tail, little did I know she would become my best friend. Piper has my whole heart and absolutely loves the time she gets to spend at Sit Means Sit. I love seeing all her furry friends come through the kennel doors. I hope to see you and your four-legged friends soon!
More
Less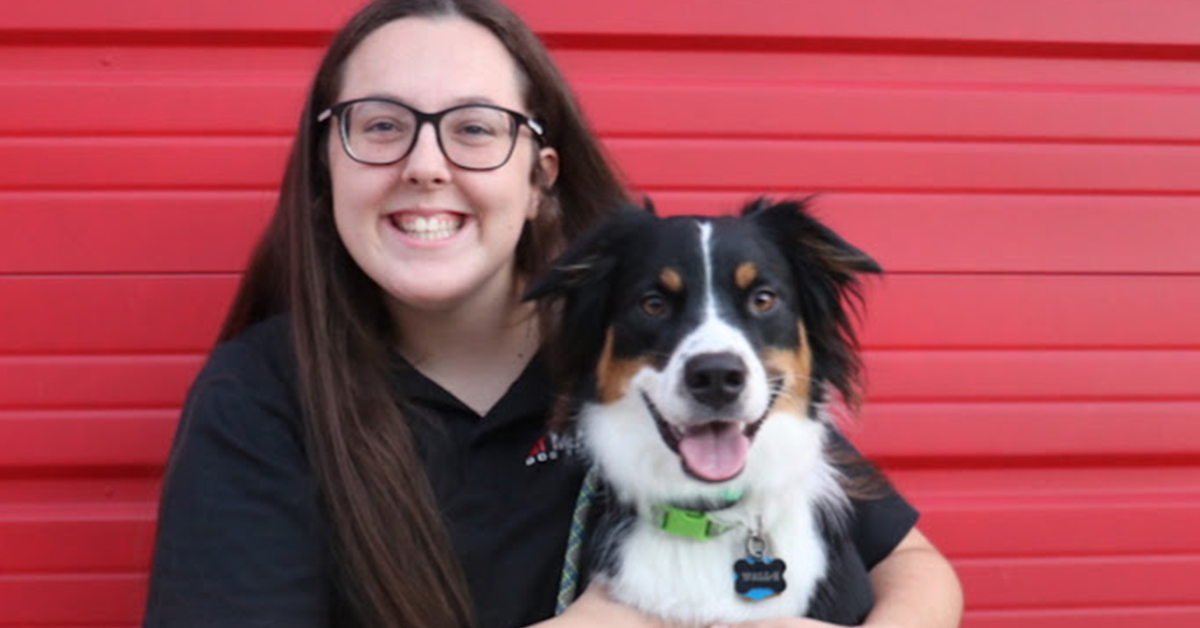 Savannah FoxOffice Manager
Howdy! My name is Savannah. I am currently a student at Texas A&M and the Front Office Manager here at SMS! I began here at Sit Means Sit in the Fall of 2019 as a kennel tech! I quickly fell in love with the job and the company and have been here ever since! I've done a little bit of everything here from kennel teching to training to my current job here in the office.
Almost every day you can find me behind the desk greeting clients and their pups. You may also find my office buddy, my Australian Shepherd Wall-E, behind the desk as well greeting his new friends. I have always had a passion for animals and people and it has been so fun being able to bring those two parts together. I look forward to meeting you and your pups soon!
More
Less
Service Areas
We proudly serve the following areas in College Station.
Cities
Anderson
Bryan
Brenham
College Station
Hearne
Magnolia
Navasota
Prairie View
Snook
Somerville
Tomball
Waller
Zip Codes
77316
77354
77355
77362
77363
77377
77426
77445
77447
77484
77801
77802
77803
77807
77808
77830
77833
77836
77840
77845
77859
77861
77868
77872
77879
Don't See Your Location?
Sit Means Sit has 147 locations across the US and Canada.
Find a Sit Means Sit Dog Trainer near you.
Find a Location
Dog Training Videos
Check out a few videos to see our dog trainers at work!
SMS Dog Training Overview
What Are You Waiting For?
5 Star Reviews
We love customers and their dogs. They love us.