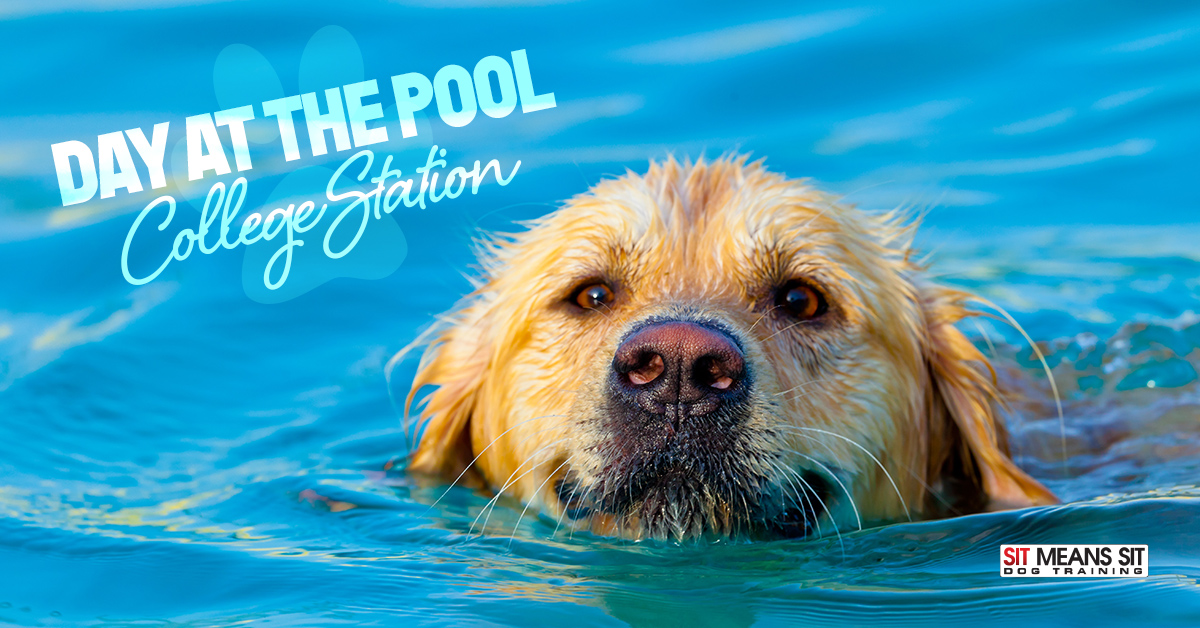 College Station Doggie Day at the Pool
As summer winds down and fall approaches, it's even more important to get in some time at the pool, and no one makes a better pool buddy than our furry friends!
Enjoy a day with your dog at Cindy Hallaran Pool on Saturday, September 28, from 10 AM – 2 PM. Admission is only $3 per dog and $2 per person, and you can enjoy dog-friendly toys, treats, and door prizes during the event.
Check out the rules here:
– Proof of current Brazos County tag and rabies vaccination required for entry.
– Dogs must enter and exit on a leash.
– Dogs that are aggressive, in heat or under four months of age are not allowed and will be asked to leave.
– Collars must be left on while swimming.
– Dogs must be monitored by their handler at all times.
– Handlers under the age of 18 must be accompanied by an adult.
– Handlers are limited to no more than two dogs.
– Please clean up after your dogs. Bags will be provided.
– People are not allowed in the pool with dogs.
And don't forget to RSVP on the Facebook event! We can't wait to see you there!