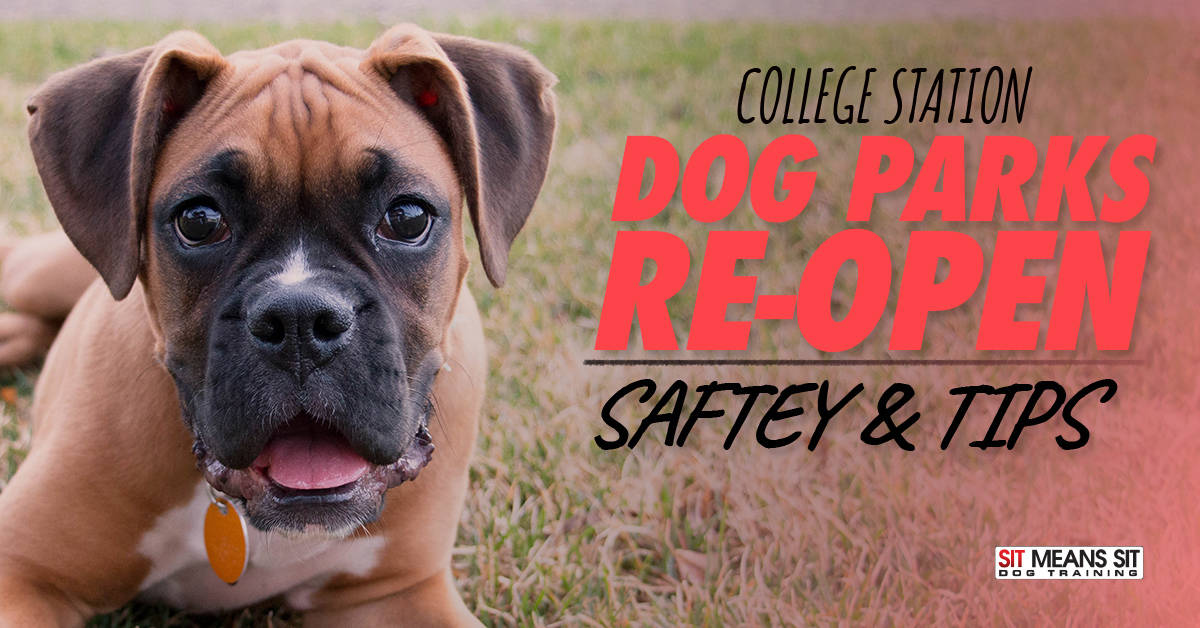 College Station Dog Parks Reopen & Safety Tips
As of Monday, May 11, many College Station dog parks have been reopened. While this is exciting news for dogs and pet owners alike, there are still safety regulations in place that you need to be mindful of. Additionally, you should practice safe social distancing to continue limiting the spread of COVID-19. Read on to learn more about park re-openings and how you can stay safe.
Park Rules
Many dog parks have suggestions for staying safe and healthy when visiting the parks, starting with wearing a face mask. Even if you feel healthy, it is important to wear a face mask for preventative purposes and to ensure that you do not potentially infect someone else. You should also be sure to bring hand sanitizer to keep your hands as clean as possible while you're outdoors. Wash your hands before and after you visit the park. You should also practice social distancing between people and animals. Stay at least six feet apart from other dog owners in the park. You may want to keep your dog leashed to avoid having to chase them down and risk getting too close to other dog owners. Keep your dog from interacting with other dogs and people to minimize the spread of germs. While these rules can feel like they're limiting your park play, it's important that you uphold these rules to protect yourself and your family.
Which Parks Are Open?
Now that you and your dog can get out of the house, they'll be begging to visit the dog park. As of the reopening date, Steeplechase Park is open for you and your dog to safely visit. Veterans Park currently remains closed, but with recent relaxations in social distancing policies, hopefully more parks continue to open up with time. Keep updated with the status of all of your favorite College Station off-leash dog parks to make sure you are jumping on the opportunity to get to the park as soon as possible.
Proper Park Etiquette
Aside from social distancing standards, it is important to remember that proper park etiquette still applies. We know you and your dog are itching to go to dog parks, but in the time between last fall and the current re-openings, we've likely forgotten some of the classic dog park standards for behavior. Follow these tips for going back to dog parks:
Check park rules before you go. You should know what social distancing requirements are in place at a certain park, and what rules the park has for scooping, leashes, and hours of operation.
Go prepared. You never know how long your dog will want to play around at the park, and if it's a hot College Station afternoon, you'll want plenty of water and snacks.
Be mindful of other dog owners. Some people may be engaging in stricter social distancing than you are. Be mindful of their boundaries and keep your dog away from others.
Returning to normal life can feel scary and uncertain. Remember to follow these tips when returning to College Station's dog parks to stay safe in the coming months.