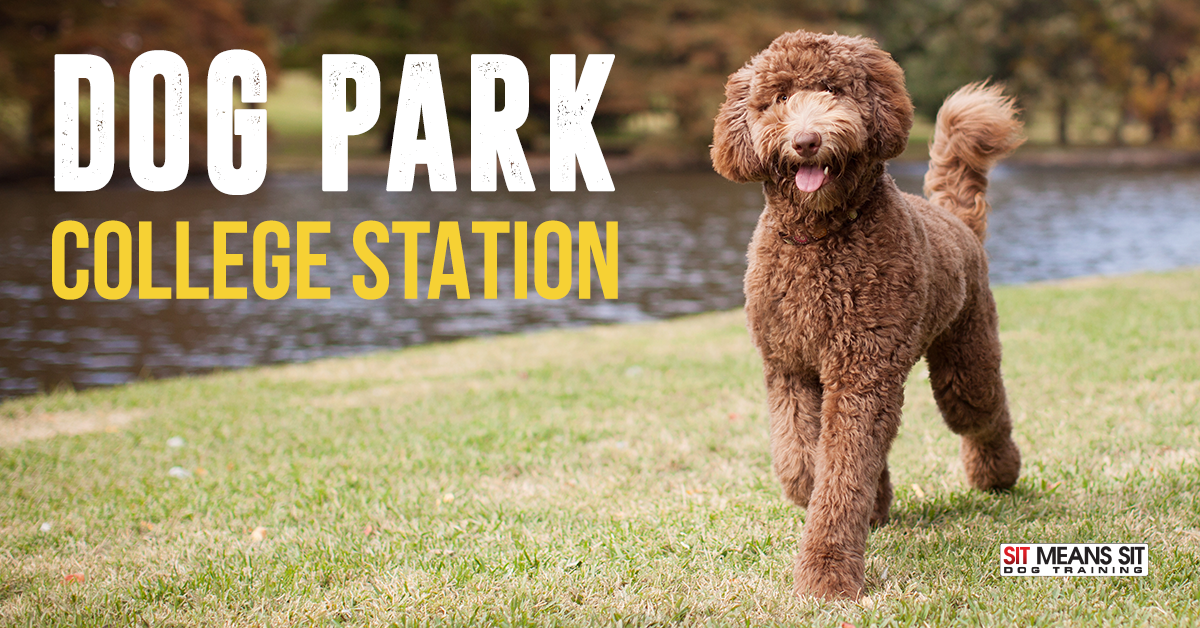 Check Out These Off-Leash Dog Parks in College Station
Off-leash dog parks allow your dog to experience playing with other pups in a freer and less restricted way. Check out College Station's four off-leash dog parks located all over the city. Each park is safe and has something new to offer for you and your dog! Bring your dog to any of these parks for a fun way to get in their exercise in a new environment. It is important to also follow the rules of each park to keep your dog and others safe.
Barracks Park
Address: 205 Capps Drive
Size: .38 acres
This park offers a fenced in, off-leash park for your dog to play around in and socialize with other pups! Not only does this park offer a hydration station for your dog to get their water, but there is also a volleyball court, horseshoes/washers game area, and a picnic shelter to enjoy a nice snack with your family and furry friend!
Lick Creek Park
Address: 13600 East Rock Prairie Road
Size: 515.5 acres
While this park is also a leash-free park, your dog is required to be under voice control. This means your dog consistently follows your commands and is extremely well trained. If your dog doesn't respond to your voice commands, do not bring them to this park. This park also offers 3.5 miles of nature and bike trails, making it a great place to get outside, hike, and explore nature.
Steeplechase Park
Address: 301 Westridge Drive
Size: 1.5 acres
Steeplechase Park is another park that offers a great place for your dog to experience playing off leash with other dogs. This park is fenced in and has a wash and hydration station. In this park, you can also enjoy a playground, basketball court, and picnic shelter, allowing a fun option for everyone in your group!
University Park
Address: 300 Park Road
Size: 4 acres
Lastly, University Park is a fenced, off-leash dog park. This park offers separate areas for small and large dogs, for optimal safety. This park is unique in that it has swimming ponds and an agility obstacle course, so your dog can experience a variety of fun at one park. There is also a wash and hydration station, playground, and a picnic shelter! Lastly, you too can get some exercise in on the walking/jogging loop!
Rules at Off Leash Dog Parks
Hours: Sunrise to sunset.
Do not bring female dogs in heat to the dog parks.
Do not bring dogs younger than 4 months of age in these parks.
All dogs must be rabies vaccinated and registered with Brazos County. They must wear these registration tags at all times in the park.
Clean up after your dog.
Do not bring aggressive dogs to the park. If your dog does get aggressive, leave the park immediately.
Restrain your dog from digging holes in the park.
Please keep your dog on a leash outside of the designated areas.
Have fun at these amazing dog parks! Let us know which park is your favorite!