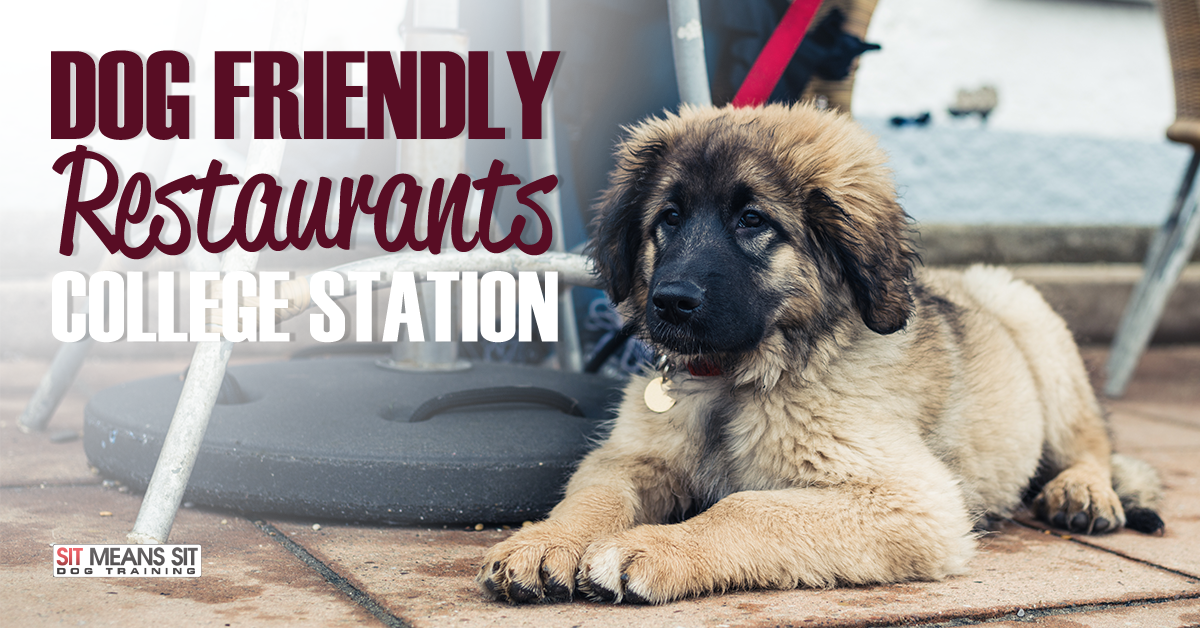 Dog Friendly Restaurants College Station
Looking for yummy places to enjoy some food with your dog along for the ride? We've got 4 great local restaurants that will provide you amazing food and drinks, while also giving your dog an awesome and friendly place to hang. Check them out below!
Blackwater Draw
Address: 303 Boyett College Station, Texas 77840 or 701 N. Main, , Texas 77803
If you love beer and good food, this is the place for you. With two locations (one with the brewery, the other with the food) this place is a great spot for an outing. The brewery location on N. Main offers tours every Saturday at 5pm & 7pm and they are free! Not only does this place have great drinks and food options, but they are also very dog friendly! There's a great patio that you and your dog can kick back and relax. For more info on hours and menus, visit
their website! 
Grub Burger Bar
Address: 980 University Dr E, Suite 400, College Station, TX, US, 77840
In the mood for a great burger and other classic American food? Grub Burger Bar is the spot. This place loves to accommodate you and your dog, with an awesome patio for dining. They'll even bring your dog a water bowl to stay hydrated! Not only will your dog love it, but this restaurant has amazing milkshakes and great looking burgers that you'll have to Instagram. Head to their site for more info!
Fuzzy's
Address: 1712 Southwest Pkwy Ste 100 College Station, TX 77840
If you love tacos and all things Mexican food, head to Fuzzy's! With fenced-in picnic tables, your dog will have a safe place to lounge while you're enjoying your tacos. Choose from a variety of tacos, burritos, bowls, and more, and your dog will also receive a water bowl to keep them busy! See all that they have to offer and their many other locations here.
New Republic Brewery
Address: 11405 N Dowling Rd, College Station, TX, US, 77845
Another great option for a place to enjoy some beers is New Republic Brewery. They have a large outdoor lawn area outside and a warehouse style inside space, so no matter where you go, it'll be dog friendly! Lounge in the grass while you and your dog enjoy the sun. If you also want some food with your beer, they have food trucks outside to keep you full!
Enjoy all the fun!