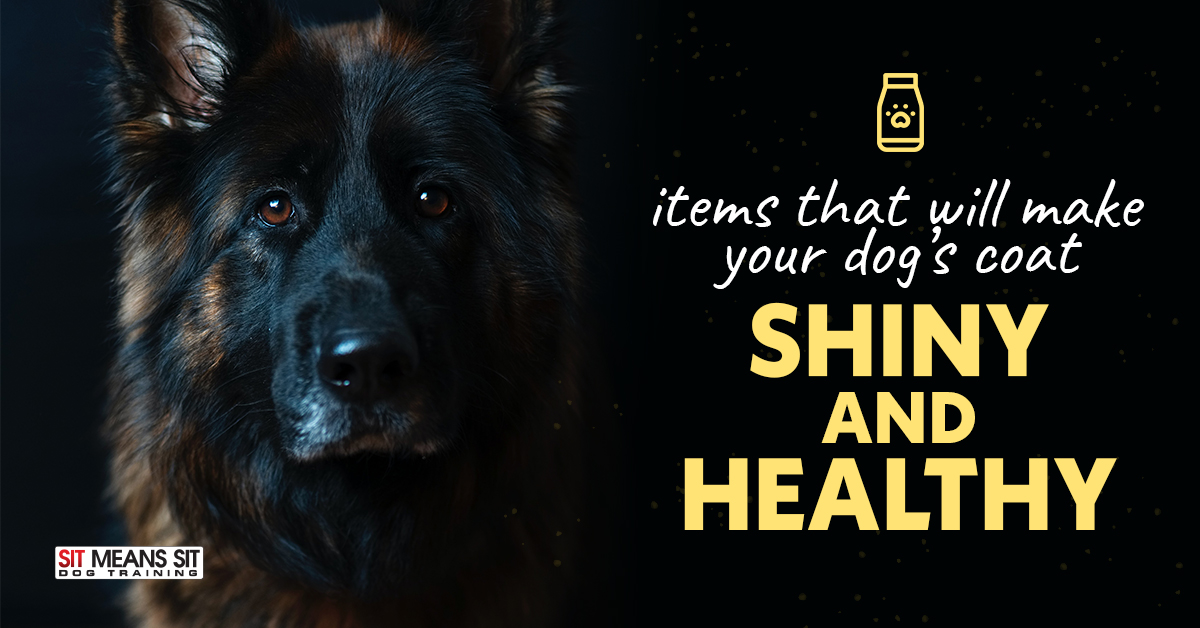 Items That Will Help Make Your Dog's Coat Shiny And Healthy
As pet parents, we want our pups to feel and look their best! While regular brushing, bathing, and grooming are all essential, some dogs may suffer from skin allergies. WHich makes it more difficult to maintain a shiny coat. Seasonal changes, medical conditions, and diet can all have an effect on your dog's skin and coat.
Fortunately, there are plenty of ways to help your pup out! We have created a list of the best products to use to help make your dog's coat as shiny and healthy as possible.
5 Items For a Shiny Dog Coat
Lavender & Mint Dog Shampoo & Conditioner
This convenient two-in-one shampoo and conditioner made by Buddy Wash is for use on all breeds. It's soap free, alcohol free, and not tested on animals. This product contains essential oils, mint, botanical extracts, and aloe vera to help treat dry or irritated skin. The lavender will help calm your pup down while soothing their skin, making bath time enjoyable for all.
The gentle formula makes it safe for frequent use on puppies and adult dogs.
Groomers and pet owners both rave about this brush that helps reduce shedding significantly. It has straight bristles on one side of the brush and bent on the other, making it versatile and effective in removing tangles and matting.
Also, the plastic on the brush itself is antimicrobial and will help prevent and fight any germs or bacteria that may end up on the brush.
Dry Food For Dogs With Sensitive Skin & Stomachs
Purina Pro Plan Focus is a dry dog food formulated for small to large adult dogs. The ingredients include salmon, oatmeal, and rice, which makes it easy to digest for pups with sensitive stomachs while also helping the coat from the inside out!
With the first ingredient being salmon, the omega 3 fatty acids will help your dog's joints while the omega 6 fatty acids help keep your dog's coat and skin healthy. This food is ideal for dogs with allergies as it does not contain any soy, corn, or wheat.
These treats made by SmartBones are rawhide free and perfect for maintaining healthy coats, skin, and even teeth! The sticks are made from ingredients such as chicken, vegetables, vitamins, and minerals, all while having a delicious flavor your pet will love.
These treats don't contain rawhide, so there's no risk of your dog breaking the treat into small, dangerous-to-digest pieces.
Hill's Prescription Diet Hypo treats are formulated for dogs with skin conditions and food sensitivities. These crunchy treats have an appealing flavor and also help to clean your dog's teeth. The treats contain various vitamins, minerals, fatty acids, and antioxidants which all aid in the care of your dog's skin and coat.
These treats are designed for dogs with dermatological issues and will require an authorization from your vet when purchasing.
We hope this list of products benefits both you and your pooch.