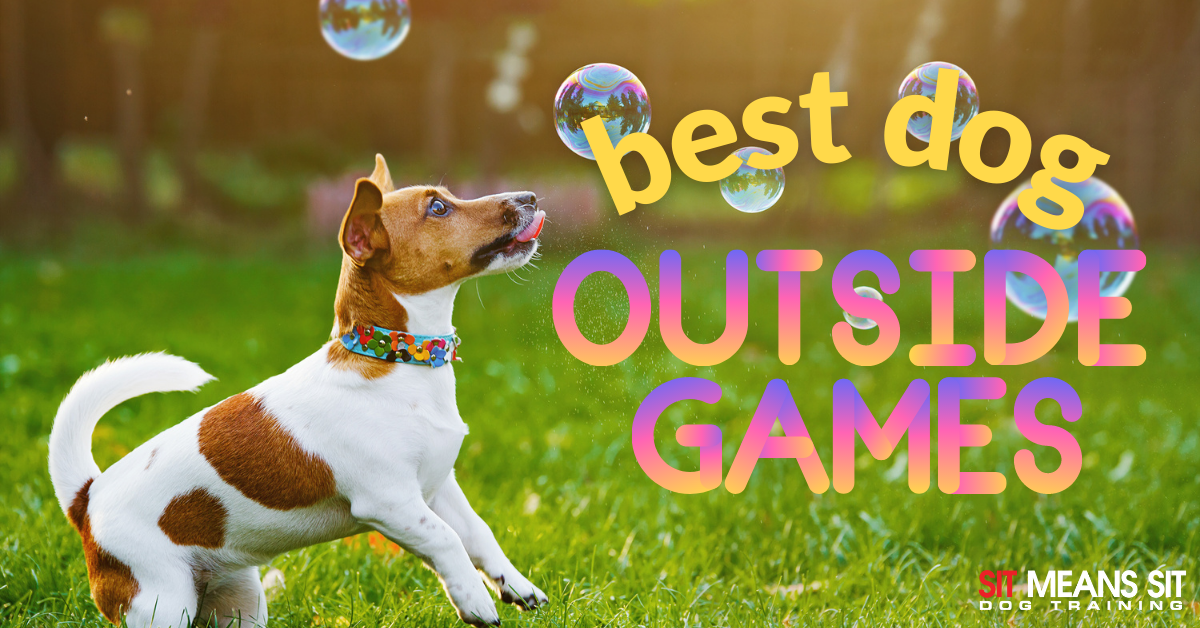 Outdoor Games to Play with Your Dog This Summer
When summer finally rolls around, our first instinct is to get outside! If you have a dog, there are tons of ways to have fun in the sun besides just playing fetch or going on walks.
Here are some of our favorite ways to play with your dog in the summer.
Swimming
Dogs love to swim! Whether it's a beach, lake, river, or just a plain old swimming pool, your dog will have so much fun splashing around in the water.
Add to the fun by playing fetch in the water or letting them jump in over and over again!
The number one thing to remember when taking your dog swimming is safety. We recommend always putting a life jacket on your dog. Here is a list of the best dog life jackets. 
Turn on Your Sprinkler
If you don't have a body of water or a pool to take your pooch swimming in, try turning on your sprinkler. Your pup will love cooling off on the cold hose waters and will be mesmerized by the flying water.
When turning on the hose for your pup, just make sure they are consuming too much water which can make them sick.
Blow Bubbles
If your dog isn't much of a water dog, try blowing bubbles. Your dog will love chasing the bubbles around trying to catch them.
There are many different kinds of dog-safe bubble mixtures so you can rest assured that your dog will be just fine.
Throw a Frisbee
Training your dog to catch a frisbee is super fun and a great form of exercise for them. Instead of a hard plastic frisbee, try using a rubber frisbee that will be much softer in your dog's mouth and easier for them to catch.
Start by throwing the frisbee short distances until they get used to it, and then increase the distance. This is a great activity to try in your backyard, or at a park or beach!
Summer is the perfect time to get outside with your dog and have some fun. Be sure your dog is staying safe by being aware of the signs of heatstroke in dogs and have fun in the sun!