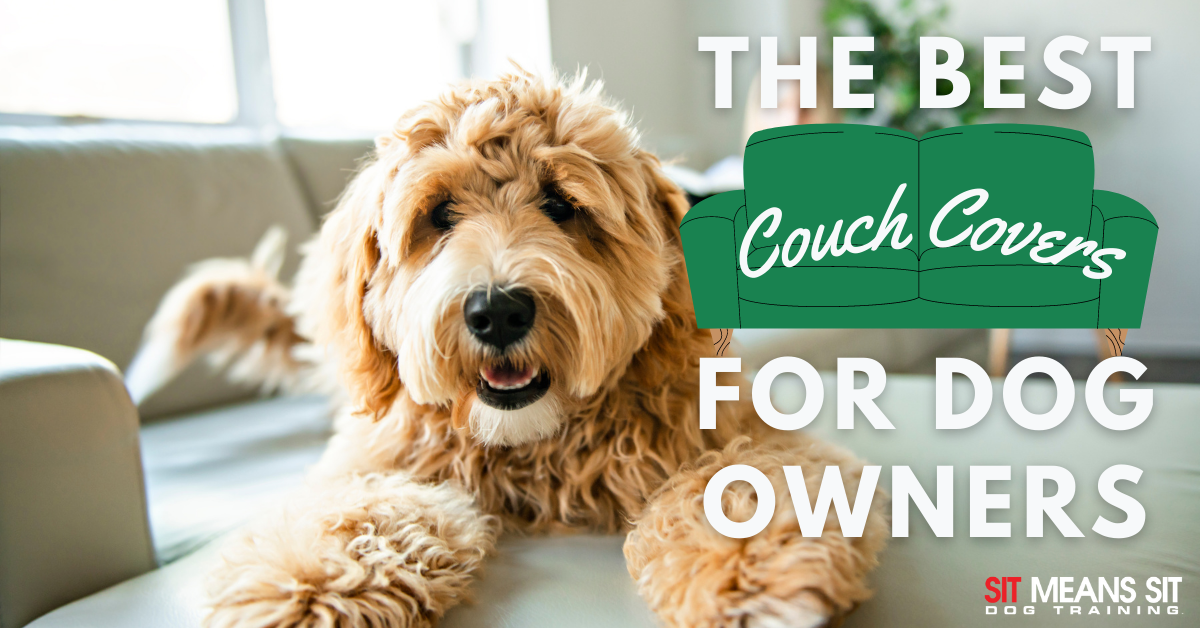 The Best Couch Covers for Dog Owners
Let's face it. No matter how many times you say you aren't going to let your pup on the couch, they flash you their super cute puppy dog eyes and you totally cave. But you had the best intentions! You paid a lot for your couch and you want to keep it looking nice.
How do you keep your couch looking new and still get to enjoy all the puppy snuggles? Thankfully, couch covers are nothing like the ones your grandma used to have. They are more durable and look much more modern.
Here are a few of our favorite couch covers to protect your couch from your dog.
Our Top Three
This super durable couch cover is a great option for protecting your sofa. It is super stretchy so it can stretch over a three-seat sofa, has non-slip foam anchors, and comes in 10 colors so it is bound to match your home decor perfectly!
The best part of this couch cover is that it is completely machine washable so you can pull it off, wash all of the dog hair, dirt, and drool off it, and put it right back on like it's brand new!
This sofa cover lays over the back and the seats of your couch and anchors over the arms. This means part of your couch will still be visible if you want to see it.
This sofa cover has a very high thread count making it extremely comfortable, is available in four sizes, and has a low price point with a lifetime guarantee so you and your pooch can rest comfortably on the couch together.
This couch cover is perfect for dogs who make a beeline to the couch after baths or swimming when they are sopping wet. It will also protect your couch from potty accidents on the couch.
This cover has a waterproof membrane with fleece on either side so it's super cozy, absorbent, and the membrane keeps the mess to one side. If it gets dirty, throw it in the washing machine and it will be like new! It is also reversible to extend the life of the cover.
For more recommendations, check out the Best Couch Covers for Dogs and keep your home tidy and clean with the options from our list!