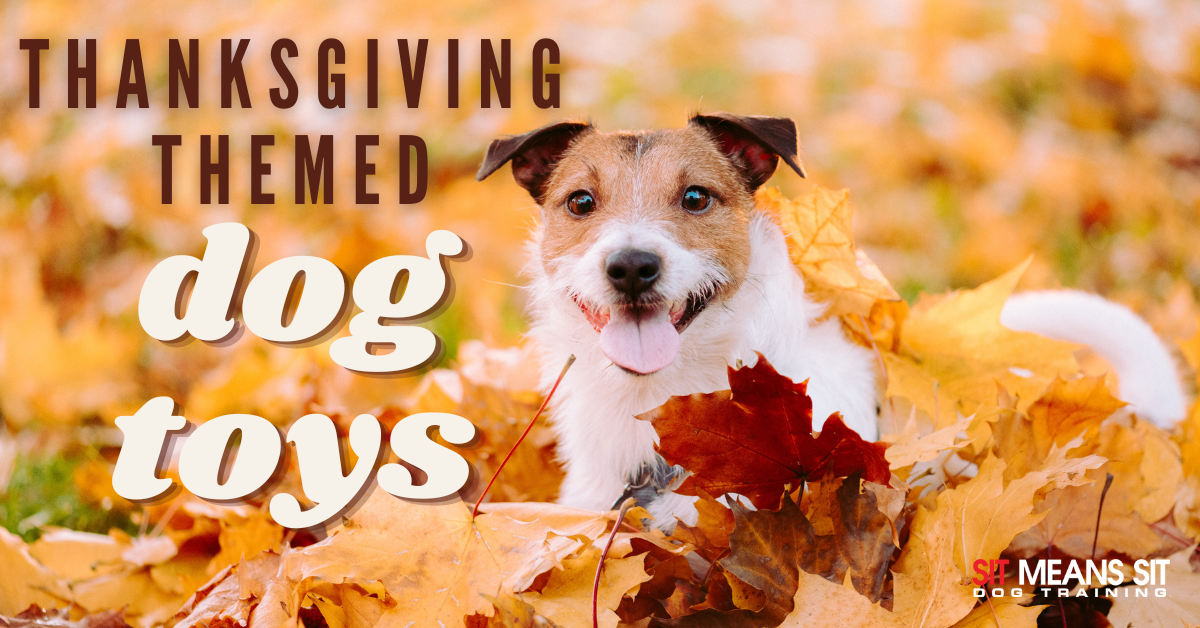 The Best Thanksgiving-Themed Dog Toys
It's Thanksgiving and you know what that means! It's time to gather around the dinner table with the people you love, eat some yummy food, and be thankful. But, while you are enjoying your dinner, what is your dog going to be doing?
Get your pup in the holiday spirit with one of these Thanksgiving-themed dog toys.
This heavy-duty dog toy is perfect for avid chewers that need hours of entertainment during the holidays. It is shaped like a turkey leg to help Fido get in the holiday spirit but is chicken flavored so they will love chewing on this all through Thanksgiving dinner. An added bonus of this toy is that it may also help with plaque and tartar buildup in your pup's mouth.
This toy is also shaped like a turkey leg in honor of the holiday, however, this toy allows you to put treats or food inside of it. This will keep your pup busy while they try to figure out how to get it out. And, once they do get out of the treat, they will be exhausted from all the stimulation. Give this to Fido right before dinner to keep them busy for the whole meal.
If your dog is more drawn to plush and squeaky toys over more intense chewing toys, then this toy is just right. It's great for small or medium-sized dogs who play a little more lightly and the inner squeaker will keep them entertained all night. This toy even floats if your dog feels inclined to go for a Thanksgiving swim.
This plush and squeaky toy is not only cute but will keep Fido out of the way during Thanksgiving dinner. This toy is a crossover between a Turkey and a duck to pay homage to a classic Thanksgiving day favorite. It is durable and soft, and your dog will look super cute playing the night away.
This ball is perfect if you are looking for a more interactive way to play with Fido this Thanksgiving. You and Fido can play fetch with this toy for hours, or send the kids outside to do it for you while the adults spend time together. Or, if it's too cold out, you can put a few treats inside this ball and watch as your pup spends the whole evening trying to get them out.
We hope you like some of these toys to keep Fido busy on Thanksgiving and get in the holiday spirit! Happy Thanksgiving!