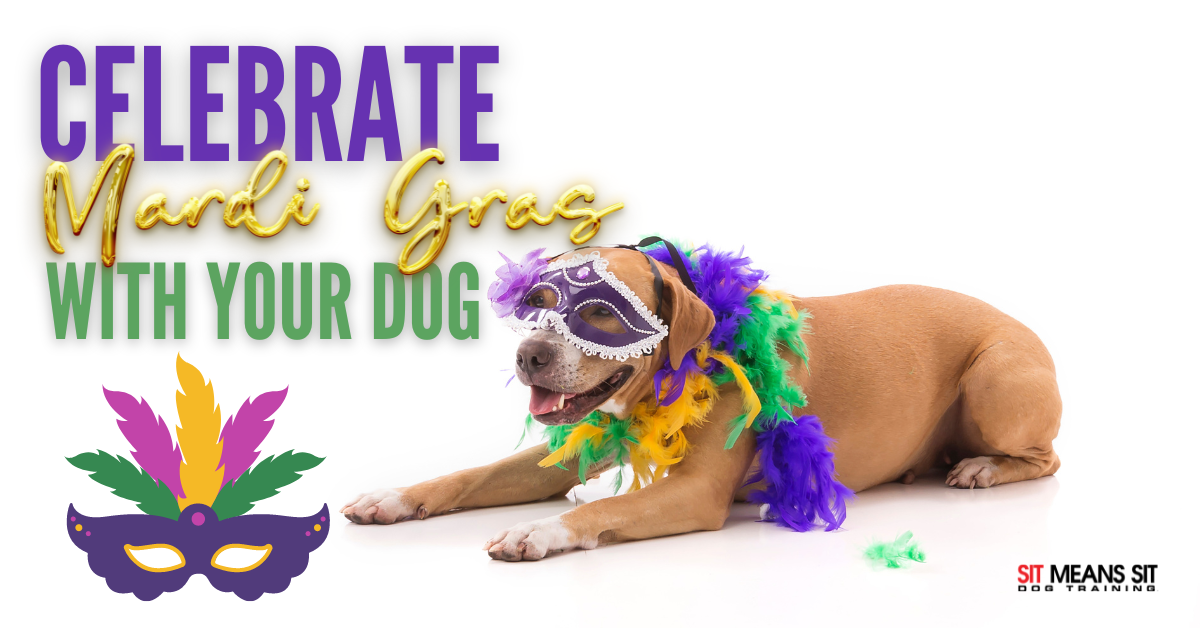 Fun Ways to Celebrate Mardi Gras with Fido
Mardi Gras is right around the corner and the celebrations are about to begin. But if you are thinking about ways to celebrate the holiday with your pooch, here are the best ways to enjoy the day with Fido.
Decorate
Get in the Mardi party spirit by decorating your space with the iconic purple, green, and gold that symbolize this holiday. You can even decorate your pup's space as well! Get them colorful blankets to cuddle up with or put up some streamers around their kennel to provide some holiday glamor!
Mask Up
One of the most fun holiday traditions for Mardi Gras is putting on festive face masks. They often feature glitter, feathers, and beads and make any Mardi Gras celebration more festive. Get Fido in on the fun by getting them a matching collar or hat!
Host a Mardi Party
Invite all of your pup's four-legged friends over for a puppy pow-wow! They can run around outside and have fun playing together while their favorite humans watch.
Feast
Mardi Gras is about indulgence so splurge on some fun treats or meals for your pup! They would love nothing more than a special cookie or a gourmet meal given to them by their owner! You can even make your pup a treat at home with this homemade dog treat recipe.
King Cake
What is Mardi Gras without the king cake? Make your own king cake at home with dog-friendly ingredients so that they can partake in the tradition too! Here is a dog-friendly king cake recipe to try out!
Celebrating Mardi Gras with your pup is super easy and a great way to spend the holiday!